Advertising Demonstration Page
Our website theme is responsive for desktop, tablet, and mobile users. As such, ad sizes will shrink and expand depending on the screen size. To demonstrate, you may either load this page using different devices or shrink and expand your browser width.
Each Ad you place will rotate with other ad spots in one or more available slots in your ad group. The ad rotation is randomized ensuring that each advertiser in an ad group receives maximum exposure.
Place your advertisement today
content content content content content content content content content content content content content content content content content content content content content content content content content content content content content content content content content content content content content content content content content content content content content content content content content content content content content content content content content content content content content content content content content content content content content content content content content content content content content content content content content content content content content content content content content content content content content content content content content content content content
Large Screen Content Area 1
This is an example of the a content area - content content content content content content content content content content content content content content content content content content content content content content content content content content content content content content content content content content content content content content content content content content content content content content content content content content content content content content content content content content content content content content content content content content content content content content content content content content content content content content content content content content content content content content content content content content content content content content content content content content content content content content content content content content content content content content content content content content content content content content content content content content content content content content content content content content content content content content content content content content content content content content content content content content content content content content content content content content content content content content content content content content content content content content content content content
Large Screen Content Area 2
This is an example of the a content area - content content content content content content content content content content content content content content content content content content content content content content content content content content content content content content content content content content content content content content content content content content content content content content content content content content content content content content content content content content content content content content content content content content content content content content content content content content content content content content content content content content content content content content content content content content content content content content content content content content content content content content content content content content content content content content content content content content content content content content content content content content content content content content content content content content content content content content content content content content content content content content content content content content content content content content content content content content content content content content content content content content content content content content content content content
Large Screen Content Area 3
This is an example of the a content area - content content content content content content content content content content content content content content content content content content content content content content content content content content content content content content content content content content content content content content content content content content content content content content content content content content content content content content content content content content content content content content content content content content content content content content content content content content content content content content content content content content content content content content content content content content content content content content content content content content content content content content content content content content content content content content content content content content content content content content content content content content content content content content content content content content content content content content content content content content content content content content content content content content content content content content content content content content content content content content content content content content content content content content content content content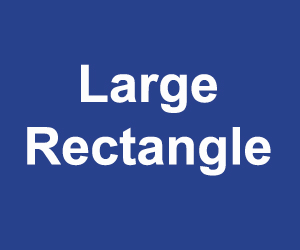 Advertising Demonstration Page
This is an example of the a featured content area - content content content content content content content content content content content content content content content content content content content content content content content content content content content content content content content content content content content content content content content content content content content content content content content content content content content content content content content content content
Mobile Content Area 1
This is an example of the a content area - content content content content content content content content content content content content content content content content content content content content content content content content content content content content content content content content content content content content content content content content content content content content content content content content content content content content content content content content content content content content content content content content content content content content content content content content content content content content content content content content content content content content content content content content content content content content content content content content content content content content content content content content content content content content content content content content content content content content content content content content content content content content content content content content content content content content content content content content content content content content content content content content content content content content content content content content content content content content content content content content content content content content content content content content content
Mobile Content Area 2
This is an example of the a content area - content content content content content content content content content content content content content content content content content content content content content content content content content content content content content content content content content content content content content content content content content content content content content content content content content content content content content content content content content content content content content content content content content content content content content content content content content content content content content content content content content content content content content content content content content content content content content content content content content content content content content content content content content content content content content content content content content content content content content content content content content content content content content content content content content content content content content content content content content content content content content content content content content content content content content content content content content content content content content content content content content content content content content content content content content

Mobile Content Area 3
This is an example of the a content area - content content content content content content content content content content content content content content content content content content content content content content content content content content content content content content content content content content content content content content content content content content content content content content content content content content content content content content content content content content content content content content content content content content content content content content content content content content content content content content content content content content content content content content content content content content content content content content content content content content content content content content content content content content content content content content content content content content content content content content content content content content content content content content content content content content content content content content content content content content content content content content content content content content content content content content content content content content content content content content content content content content content content content content content content content <!- View not found ->
Mobile Content Area 4
This is an example of the a content area - content content content content content content content content content content content content content content content content content content content content content content content content content content content content content content content content content content content content content content content content content content content content content content content content content content content content content content content content content content content content content content content content content content content content content content content content content content content content content content content content content content content content content content content content content content content content content content content content content content content content content content content content content content content content content content content content content content content content content content content content content content content content content content content content content content content content content content content content content content content content content content content content content content content content content content content content content content content content content content content content content content content content content content content content content
Mobile Content Area 5
This is an example of the a content area - content content content content content content content content content content content content content content content content content content content content content content content content content content content content content content content content content content content content content content content content content content content content content content content content content content content content content content content content content content content content content content content content content content content content content content content content content content content content content content content content content content content content content content content content content content content content content content content content content content content content content content content content content content content content content content content content content content content content content content content content content content content content content content content content content content content content content content content content content content content content content content content content content content content content content content content content content content content content content content content content content content content content content content content content content