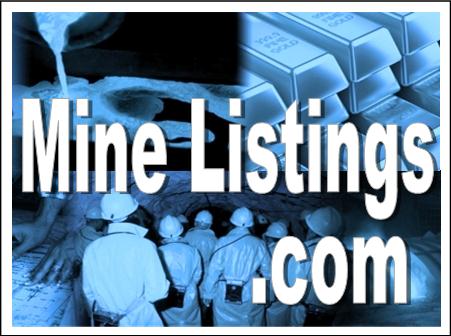 BOULDER, Colo.–(BUSINESS WIRE)–A recent report from Navigant Research analyzes the emerging market for different levels of fully and semi-autonomous driving, with global market forecasts by region for vehicle volume and revenue, through 2035.
Over the last few years, the topic of autonomous (or self-driving) cars has shifted from the realm of science fiction and technical journals to being featured in popular media on a regular basis. The first combinations of advanced driver assistance features are now available on some newer vehicle models, offering semi-autonomous driving under specific circumstances. Click to tweet: According to a recent report from Navigant Research, 129 million autonomous-capable vehicles are expected to be sold from 2020 to 2035.
"Sharing vehicles is one of the core benefits of an autonomous fleet, and if people are willing to share rides, then even greater efficiency can be achieved," says David Alexander, senior research analyst with Navigant Research. "Studies have shown that an autonomous fleet can effectively replace a much larger number of private vehicles in a city center, which represents both opportunity and challenge for original equipment manufacturers (OEMs)."
While improved safety and a reduction in accidents is one of the biggest benefits of autonomous driving, liability is a concern for many OEMs, according to the report. Claims that a vehicle itself caused damage or injury could be potentially ruinous for manufacturers, while legislation establishing that liability rests with whomever activates a system would encourage the launch and deployment of fully autonomous vehicles.
The report, Autonomous Vehicles, provides a detailed examination of the emerging market for different levels of fully and semi-autonomous driving. The study provides a discussion of the potential benefits, demand drivers, inhibitors, and technology issues related to advanced driver assistance systems (ADAS) and autonomous vehicles, as well as profiles of the leading vehicle manufacturers and suppliers. Global market forecasts by region for volumes of vehicles with Level 2, 3, and 4 autonomy, along with the associated revenue, extend through 2035. The report also includes an assessment of how quickly the percentage of vehicles with some autonomous capability will grow within the overall parc of vehicles on the road in each of the six major world regions. An Executive Summary of the report is available for free download on the Navigant Research website.
About Navigant Research
Navigant Research, the dedicated research arm of Navigant, provides market research and benchmarking services for rapidly changing and often highly regulated industries. In the energy sector, Navigant Research focuses on in-depth analysis and reporting about global clean technology markets. The team's research methodology combines supply-side industry analysis, end-user primary research and demand assessment, and deep examination of technology trends to provide a comprehensive view of the Energy Technologies, Utility Transformations, Transportation Efficiencies, and Buildings Innovations sectors. Additional information about Navigant Research can be found at www.navigantresearch.com.
About Navigant
Navigant Consulting, Inc. is a specialized, global professional services firm that helps clients take control of their future. Navigant's professionals apply deep industry knowledge, substantive technical expertise, and an enterprising approach to help clients build, manage and/or protect their business interests. With a focus on markets and clients facing transformational change and significant regulatory or legal pressures, the Firm primarily serves clients in the healthcare, energy and financial services industries. Across a range of advisory, consulting, outsourcing, and technology/analytics services, Navigant's practitioners bring sharp insight that pinpoints opportunities and delivers powerful results. More information about Navigant can be found at navigant.com.
* The information contained in this press release concerning the report, Autonomous Vehicles, is a summary and reflects Navigant Research's current expectations based on market data and trend analysis. Market predictions and expectations are inherently uncertain and actual results may differ materially from those contained in this press release or the report. Please refer to the full report for a complete understanding of the assumptions underlying the report's conclusions and the methodologies used to create the report. Neither Navigant Research nor Navigant undertakes any obligation to update any of the information contained in this press release or the report.