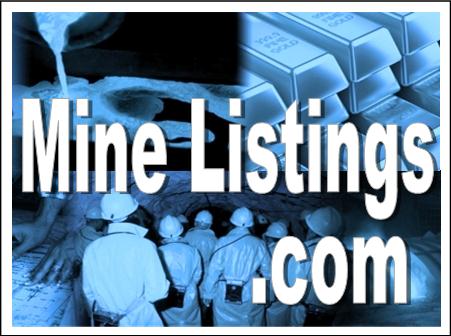 Paul Zimnisky Diamond Analytics published a report stating that global diamond production should come to 137 million carats in 2016.
According to the firm, De Beers and Rio Tinto Ltd. (ASX:RIO,LSE:RIO,NYSE:RIO) will be looking to limit production this year, while Dominion Diamond Corp. (TSX:DDC) and Petra Diamonds Ltd. (LSE:PDL) will be increasing production. Higher production from Dominion and Petra will offset reductions by De Beers and Rio.
The report also includes information on new mines and development projects:
In Canada, Gahcho Kué (51% De Beers/49% Mountain Province Diamonds, TSX: MPV), the world's largest new diamond mine, is on pace to commence production in Q3 2016. As of December, construction was over 80% complete, with the focus over the next 6 months on commissioning the primary crusher and plant. Overburden mining has also begun. 100 skilled workers were hired for the project from Snap Lake after the mine was put on care and maintenance in December.

Also in Canada, Stornoway's (TSX: SWY) wholly owned Renard project is ahead of schedule with commissioning on pace to begin in the second half of 2016, with commercial production set for Q2 2017.

Production at Firestone Diamond's (LSE: FDI) Liqhobong mine is expected in Q4 2016, slightly behind original schedule, due to weather and overburden challenges. The project is fully financed through production ramp-up in 2017, when production is estimated to reach 1M carats a year. Liqhobong was discovered by De Beers in the 1950's.

At Kimberley Diamonds' (ASX: KDL) Lerala mine, tailings dam construction has commenced, and first production is scheduled for April 2016. Lerala will target production of ~400,000 carats per year. The asset was acquired by Kimberly Diamonds in February 2014 through the acquisition of Mantle Diamonds Ltd. Initial geological work at the property was done by De Beers and later DiamonEx, with trial mining done by Mantle Diamonds.
DiamondCorp's (LSE: DCP) Lace mine is expected to ramp up to full production in the second half of 2016. The mine is estimated to produce a half-million carats annually until 2040, with peak production hitting 540,000 carats. 7,500 carats were produced through end of last year's commissioning, with a standout 22-carat, H-color diamond that will be cut into an 8-carat emerald, selling for $110,000.
Rio Tinto's Bunder project in India is a $500M capex project, currently pending construction permits, of which India is notoriously slow for granting. India has a very early history of diamond mining but currently is only involved in the mid-stream segment of the industry, where it represents over 80% of global market share by volume of the segment.
In 2015, Paragon Diamonds (LSE: PRG) was actively seeking financing to bring it's Lemphane project in Lesotho into production and also to close a pending acquisition of Lucara's (TSX: LUC) Mothae asset. However, Paragon's failure to secure financing by the end of last year resulted in the official termination of its agreement with Lucara, and further delayed the progression of Lemphane, which has an estimated 10 year mine life based on annual production of <50,000 carats.
Click here to read the full report from Paul Zimnisky Diamond Analytics.
Get Our Expert Guide to Diamond Investing FREE!

Download this FREE Special Report, Investing in Stornoway Diamonds or Other Canadian Diamond Mines – Beyond the Diamond Price Calculator.
The post 2016 Diamond Production Forecast at 137 Million Carats appeared first on Investing News Network.