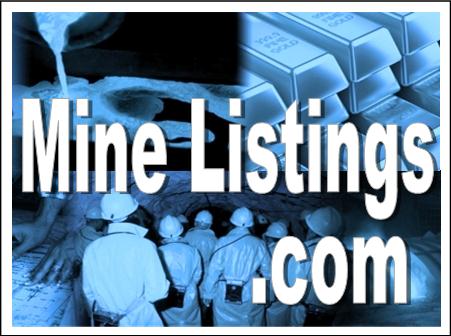 ST. LOUIS–(BUSINESS WIRE)–Aegion Corporation ("Aegion" or the "Company") (Nasdaq Global Select Market: AEGN) today announced it is on schedule to begin this fall pipe coating and the application of an innovative pipe insulation material for use on the Shell Appomattox project. The insulation material vendor for the project, Materia, Inc. ("Materia"), is also on schedule with respect to the project. Shell Offshore, Inc., a wholly owned subsidiary of Royal Dutch Shell plc ("Shell"), selected Aegion's subsidiary, The Bayou Companies, LLC ("Bayou"), to provide the pipe coating and insulation for the Appomattox development located in the deep water of the Gulf of Mexico.
Aegion is collaborating with Materia to supply Materia's Proxima® HTI-1400 subsea insulation system for the project. The newly developed thermosetting cross-linked hydrocarbon polymer system provides a robust thermal barrier between flowlines and seawater. The insulation system is a stable incompressible solid in deep water environments involving water depths greater than 10,000 feet. Materia recently completed the first phase of the required expansion of its Huntsville, Texas facility to produce the new thermal insulation material and is proceeding with the commissioning process. The second phase of the expansion is expected to occur in the second and third quarters of 2016, which would meet the schedule for full-scale production this fall.
A state-of-the-art insulation coating facility designed for the Appomattox project is currently under construction at Bayou's New Iberia, Louisiana location, where Bayou will provide anti-corrosion pipe coating and ancillary services. Bayou Wasco Insulation, LLC ("Bayou Wasco"), a joint venture between Aegion and Malaysia-based Wasco Energy, Ltd, is a leader in proprietary insulation coatings and is uniquely suited to service the deep water pipeline market in the Gulf of Mexico. In partnership with Materia and Shell, Bayou Wasco has developed the proprietary ACS™ HT-200 pipe insulation coating application process. Bayou is currently receiving specialized equipment for the insulation application as construction on the new facility continues for completion this summer. Bayou expects to begin insulation application production during the fourth quarter of 2016.
Charles R. Gordon, Aegion's President and Chief Executive Officer, said, "Our collaboration with Materia demonstrates our commitment to work with customers to provide world-class coating, insulation, logistics and prefabrication solutions. The new proprietary pipe insulation application process will permit safe and efficient transportation of crude oil from deep water oil field developments in the Gulf of Mexico. We are proud of our capabilities to provide large-scale project support to Shell and remain committed to providing high-quality pipeline corrosion protection, flow assurance and other services for their pipeline assets in the Gulf Coast region."
Nitin Apte, Materia's President and Chief Executive Officer, commented, "Materia's thermal insulation provides a simple and cost-effective solution to the challenges of deep water oil and gas production. The selection of Bayou, Bayou Wasco and Materia to provide the insulation system for the subsea Appomattox oil reserve operating environment validates Bayou Wasco's insulating expertise and Materia's state-of-the-art material science technology, which provides an innovative and robust technology solution for pipeline flow assurance."
The Shell Appomattox oil reserve is located approximately 80 miles off the coast of Louisiana at a depth of about 7,200 feet. The pipe coating and insulation project, which involves more than 200 miles of production flowlines and transmission pipelines, is expected to be completed 12 to 18 months after the start of pipe coating and insulation application.
About Aegion Corporation
Aegion Corporation is a global leader in infrastructure protection and maintenance, providing proprietary technologies and services: (i) to protect against the corrosion of industrial pipelines; (ii) to rehabilitate and strengthen water, wastewater, energy and mining piping systems and buildings, bridges, tunnels and waterfront structures; and (iii) to utilize integrated professional services in engineering, procurement, construction, maintenance and turnaround services for a broad range of energy related industries. More information about Aegion can be found on our internet site at www.aegion.com.
About Materia, Inc.
Materia develops and manufactures catalysts and advanced materials that solve complex problems facing todays' chemical, electronic, energy, industrial, pharmaceutical, and transportation companies. With applications ranging from pharmaceutical drugs to subsea oil & gas production to structural composites, Materia's Grubbs Catalyst® technology and Proxima® polymer platform create differentiated value for its customers. Oil & gas applications include thermal insulation, buoyancy, well construction, and corrosion protection, as well as structural composites. For more information visit: http://oilandgas.materia-inc.com/
About The Bayou Companies, LLC
Bayou has provided services to the oil and gas pipeline industry for over 70 years, offering premier deep-water coating, insulation and prefabrication in North America. Bayou's services include the industry standard single and multi-layer fusion bond epoxy (FBE) coatings, polypropylene and polyethylene coatings, concrete weight coatings, flow efficiency internal coating, anode installation and deep water insulation. Bayou provides access to multiple barge, rail and truck loading and unloading facilities, which complement onshore, offshore and the most challenging deep water projects from its base of operations in New Iberia, Louisiana. More information about Bayou can be found at www.bayoucompanies.com.
About Bayou Wasco Insulation, LLC
Bayou Wasco Insulation, LLC, is a joint venture between Aegion and Wasco Energy, Ltd. Bayou Wasco provides offshore insulation services to customers in the U.S., Gulf of Mexico, Central America and the Caribbean. More information about Bayou Wasco can be found at http://www.bayoucompanies.com/Services/Coating-Services/Insulation-Coating.aspx.
Forward-Looking Statements
The Private Securities Litigation Reform Act of 1995 provides a "safe harbor" for forward looking statements. The Company makes forward-looking statements in this presentation that represent the Company's beliefs or expectations about future events or financial performance. These forward-looking statements are based on information currently available to the Company and on management's beliefs, assumptions, estimates and projections and are not guarantees of future events or results. When used in this presentation, the words "anticipate," "estimate," "believe," "plan," "intend," "may," "will" and similar expressions are intended to identify forward-looking statements, but are not the exclusive means of identifying such statements. Such statements are subject to known and unknown risks, uncertainties and assumptions, including those referred to in the "Risk Factors" section of the Company's Annual Report on Form 10-K for the year ended December 31, 2015 as filed with the Securities and Exchange Commission on February 29, 2016 and in the Company's subsequent Quarterly Reports on Form 10-Q. In light of these risks, uncertainties and assumptions, the forward-looking events discussed may not occur. In addition, the Company's actual results may vary materially from those anticipated, estimated, suggested or projected. Except as required by law, the Company does not assume a duty to update forward-looking statements, whether as a result of new information, future events or otherwise. Investors should, however, review additional disclosures made by the Company from time to time in its filings with the Securities and Exchange Commission. Please use caution and do not place reliance on forward-looking statements. All forward-looking statements made by the Company in this presentation are qualified by these cautionary statements.
Aegion®, the Aegion® logo, Bayou® and ACS™ HT-200 are the registered trademarks of Aegion Corporation and its affiliates.
Materia®, Proxima® and Proxima® HTI-1400 are registered trademarks of Materia, Inc. in the United States and other countries.
(AEGN-GEN)