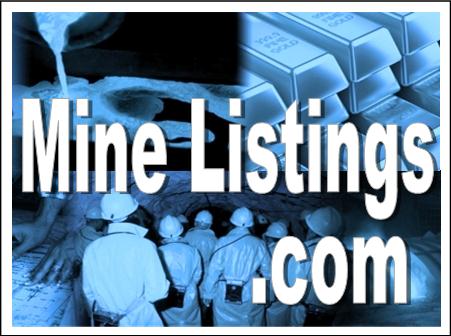 DUBLIN–(BUSINESS WIRE)–Research and Markets (http://www.researchandmarkets.com/research/3jm9sv/base_metals) has announced the addition of the "Base Metals Mining in Indonesia to 2020" report to their offering.
The 'Base Metals Mining in Indonesia to 2020' report comprehensively covers Indonesian reserves of copper and nickel, saprolite and limonite resources by active mines, the historic and forecast data on copper and nickel mine production, nickel and copper prices, historic and forecast copper consumption and exports, exports by country, historic data on nickel exports and imports by country.
Indonesia is a dominant player in the global nickel mining industry and has an abundance of other minerals besides nickel, including copper, bauxite, iron ore, coal, and gold. As of January 2015, with 25 million tonnes (Mt) of copper and 4.5Mt of nickel, Indonesia ranked ninth and sixth respectively in terms of reserves of these two commodities globally. The Grasberg minerals district in Papua province has one of the world's largest copper deposits.
The report also includes factors affecting demand for Indonesian copper and nickel, profiles of major copper and nickel producing companies and information on the active, exploration and development copper and nickel projects.
Key Highlights:
– Indonesia was the world's 13th-largest copper mine producer and the third-largest nickel mine producer in 2014. Copper mine (or metal content in ore) production was 366,295 tonnes (t) in 2014, down by 24.5% versus 2013 due to a 30% drop in production from PT Freeport Indonesia owing to ban on unprocessed mineral exports.
– Simultaneously, nickel mine production was 215,000t in 2014, a huge drop of 54.9% due to the ban on exports of unprocessed ore which adversely affected mine production.
– The country's mining industry is governed by the Ministry of Energy and Mineral Resources Republic of Indonesia (MEMR) and the Directorate General of Mineral and Coal. The Law of Mineral and Coal Mining No.4/2009 is the main law regulating coal mining in the country.
Key Topics Covered:
1 Executive Summary
2 Copper Mining In Indonesia – Reserves, Production, Consumption and Trade
3 Nickel Mining in Indonesia – Reserves, Production and Trade
4 Competitive Landscape
5 Fiscal Regime
6 Appendix
Companies Mentioned
– PT Freeport Indonesia
– PT Newmont Nusa Tenggara
– PT Antam (Persero) Tbk
For more information visit http://www.researchandmarkets.com/research/3jm9sv/base_metals