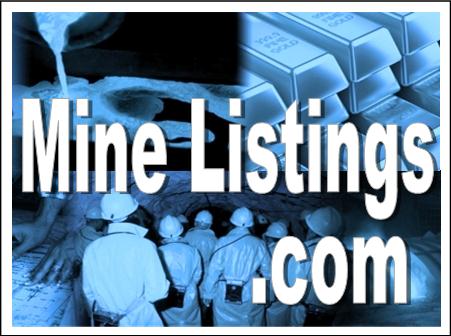 OTTAWA, ONTARIO–(Marketwired – June 28, 2016) – Beaufield Resources Inc. ("Beaufield") (TSX VENTURE:BFD) is pleased to report that ground geophysics consisting of a deep penetrating induced polarization (IP) survey and a magnetometer survey has started on the Kent Block in Urban township, Quebec (BFD June 21st, 2016 news release).
The surveys are designed to cover the interpreted extension of Osisko's Souart historical gold deposit which is located less than 500 metres from Beaufield's property. The Souart deposit has a historical resource as described in Osisko's February 3rd, 2016 news release. An interpretation of the results and target selection for drilling will follow upon completion of the surveys.
A second grid totalling 15.2 line kilometres is currently being established on the northern portion of the Macho Block which adjoins Osisko's Windfall property, and will be surveyed by IP and magnetometer immediately after the Kent block surveys. Beaufield recently acquired this portion of the property due to its excellent gold potential and easy access, being located less than 500 metres from and all weather road (March 14th, 2016 news release). A review of historical drill holes for the area indicates the presence of a wide, 1,000 metres long gold bearing formation open along strike and at depth named the Panache Gold Zone. Drill holes are being planned to test the gold bearing formation below the 200 metre level for the first time as drilling to date by previous operators has been shallow. Select historical drill hole intersections for the area are listed in table 1 below. The surveys will also cover nearby electro-magnetic input anomalies that have never been drill tested.
Table 1: Panache Gold Zone select intersections
Hole
From (m)
To (m)
Width (m)
Au g/t
LK-10-25
69.9
84.0
14.1
1.9
LK-09-11
42.5
54.8
12.3
1.3
LK-10-19
88.3
105.1
16.8
0.6
LK-09-10
31.8
40.3
8.5
1.1
LK-10-21
109.2
126.8
17.6
0.5
LK-09-06
64.8
77.7
12.9
0.6
LK-10-20
184.0
196.8
12.8
0.6
Source: Hinterland Metals Website
Beaufield's drill program is currently underway on the Macho Block and is about to start on the Rouleau Block. Beaufield is undertaking an extensive summer exploration program on its Urban property which will include drilling of the Rouleau Zone 18 gold zone. Drilling will begin once compilation work is completed by Geologica Group Conseil of Val d'Or.
Beaufield's 12,915 hectares, flagship Urban property is centrally located within the Urban-Barry gold camp, near infrastructure and is easily accessible by road. The Urban area one of the most active gold exploration camps in Quebec with many companies operating in the area including Osisko Mining, Bonterra Resources, Urbana Corporation and Metanor Resources. Please refer to Beaufield's website for a map indicating the principal stakeholders for the Urban region and their relation to Beaufield holdings.
Qualified Person
This news release has been prepared by Mathieu Stephens, P.Geo., Vice President of Exploration and Corporate Development for Beaufield, the Qualified Person, as defined by National Instrument 43-101.
About Beaufield:
Beaufield is a well financed mineral exploration company with its exploration activity focused in Quebec. Beaufield is positioned to advance its portfolio of exploration properties and identify other potential opportunities in the mineral exploration or development stage. The Corporation is actively exploring, well financed with approximately $3 million in cash, has no debt and has excess work credits on its properties.
The information set forth in this press release includes certain forward-looking statements. Such statements are based on assumptions exposed to major risks and uncertainties. Although Beaufield deems the expectations reflected in these forward-looking statements to be reasonable, the Corporation cannot provide any guarantee as to the materialization of the expectations reflected in these forward-looking statements. The Corporation expressly disclaims any intention or obligation to update or revise any forward-looking statements whether as a result of new information, future events or otherwise, except as required by applicable law.
Neither the TSX Venture Exchange nor its Regulation Services Provider (as that term is defined in the policies of the TSX Venture Exchange) has reviewed or accepts responsibility for the adequacy or accuracy of this Release.