March 13, 16 by David Brummer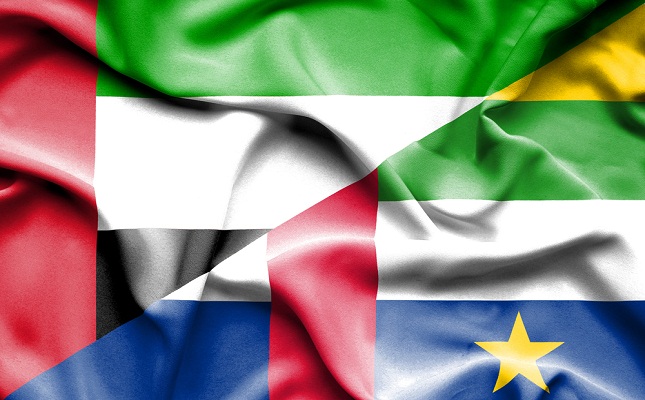 (IDEX Online News) – The Central African Republic will shortly be able to resume diamond exports following a UAE-brokered deal between the recently-elected CAR government and producers, according to a report in The National.
Kimberley Process (KP) chairman, Ahmed Bin Sulayem, held a series of meetings with CAR's minister for mines, Joseph Agbo, and Viken Arslanian, and executive of Sodiam, CAR's main diamond miner.
The Kimberley Process banned the export of diamonds from CAR in 2013, fearing that their proceeds were being used to fund the ongoing conflict there – although that did not prevent the mining of stones, only their export. Prior to the ban, trade in diamonds had accounted for around 40 percent of the country's exports, according to the newspaper.
The United Nations reported in 2015 that the security situation in CAR seemed to be improving, and following national elections in February, president Faustin-Archange Touadera will take office next month.
"The effective resumption of exports from CAR was one of the main priorities of the KP chairmanship 2016 and I am particularly proud that we have been able to break the deadlock that has obstructed effective exports for so long," said Bin Sulayem.
The resumption of diamond exports from CAR is the second of two primary policy goals that the UAE set out at the start of its chairmanship of the KP – the other was the Venezuela's readmittance after an eight-year hiatus.