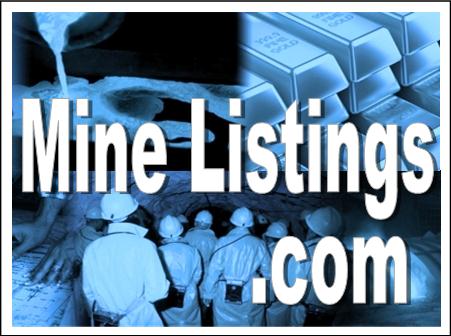 Mega-projects are an endangered species in today's oil and gas industry. As companies struggle to keep up their dividend payments with sharply reduced revenues, multiyear, multibillion-dollar commitments are increasingly seen as foolhardy excesses.
So the decision by a Chevron-led consortium to spend $36.8bn to increase production at the in Kazakhstan is a significant event.
It would be wrong, however, to interpret it as a sign that oil and gas investment is making a comeback. It has been shaped by a specific set of circumstances for the company and the country. Projects that do not benefit from such a supportive ecosystem may still struggle to make headway.
Chevron's annual report for 2015 shows just how important its long relationship with Kazakhstan is to the US group.
Chevron was awarded the rights to develop Tengiz — one of the largest oilfields in the world, containing an estimated 26bn barrels — in 1993 following a furious lobbying campaign that began before the collapse of the Soviet Union.
"For Chevron it has been a huge cash cow," says Dominic Lewenz, managing director at Frontier Advisory and a specialist on Central Asian energy.
"They bet the farm on the project 20 years back and it has been a storming success."
It remains a vital contributor to Chevron's earnings, production and reserves.
Chevron's 50 per cent stake in TCO, the consortium that runs Tengiz, last year accounted for 27 per cent of its oil reserves, 8 per cent of its gas reserves and 13 per cent of its combined oil and gas production.
Because TCO's costs are very low, its contribution to Chevron's earnings is even greater. The consortium last year contributed $1.9bn of net income to Chevron, which was about 42 per cent of the group's total earnings.
Average production costs at TCO in 2015 were just $4.32 per barrel equivalent of oil and gas; a little over a quarter of Chevron's average cost of $16.60 per barrel in the US.
That is why it is a looming concern for Chevron that the contract that governs its participation in TCO and Tengiz will expire in 2033; relatively soon in the multi-decade timescales of big oil projects. Observers say they expect that the investment in the future growth project at Tengiz will help Chevron secure a contract extension, even if there is no formal link.
Chevron this week refused to make a link between the investment and the contract, saying its focus was on "ensuring the project is successfully executed, on time and on budget".
It gave a clear indication, though, that it would be seeking to extend the relationship. "Discussions on the extension will be addressed at the appropriate time," it said in a statement.
The $36.8bn investment is a bet on the oil price after the extra production comes on in 2022. It will break even with crude at about $50 a barrel, according to people close to two of the companies in the Tengiz consortium, meaning that it is unlikely to be spectacularly profitable should oil prices remain "lower for longer" as some analysts expect.
The good news for the company is that just as Tengiz is critically important for Chevron, it is vital for Kazakhstan. In 2014, Tengiz paid $11.2bn in taxes and other payments to the Kazakh budget, equivalent to about a quarter of the total government expenditures that year.
TCO says it has made $112bn in direct payments to Kazakhstani entities since it was established in 1993; a figure that includes dividends to the Kazakh national oil company, employee salaries and local equipment purchases as well as taxes and royalties.
Chevron and its partners, ExxonMobil, KazMunaiGas of Kazakhstan and Lukoil of Russia, have agreed to use 32 per cent local content, which means that about a third of the $36.8bn project cost will flow directly to local companies.
From a strategic point of view, the Kazakh government has been counting on the expansion of Tengiz, together with the long-delayed launch of the troubled Kashagan field, to lift the country's oil production to more than 2m barrels per day, propelling it towards the big league of global oil producers.
With the more ambitious plans for Kashagan on hold, and the Kazakh economy struggling under the weight of the fall, "the Kazakhs are desperate for something to be successful", says Matthew Sagers, senior director of Russia & Caspian Energy at IHS.
For , Kazakhstan's president for the past 25 years, who has faced a wave of protests in recent weeks, the good news on investment in Tengiz may be particularly welcome.
Frontier Advisory's Mr Lewenz says: "Nazarbayev needs something to point to. He's always stood by Chevron; they've got to stand by him."