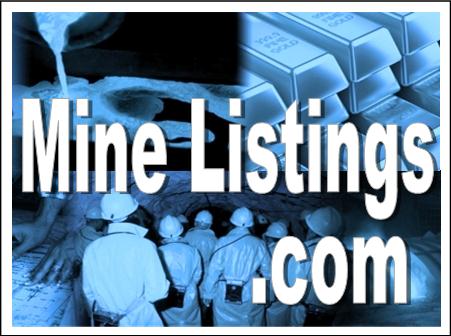 TORONTO, ONTARIO–(Marketwired – Aug. 31, 2016) – Dalradian Resources Inc. (TSX:DNA)(AIM:DALR) ("Dalradian" or the "Company") announces that an internal grade reconciliation study (the "Study") shows an increase of 12% in grade and 16% in ounces contained within a portion of the V-75 vein, which is currently undergoing test stoping, at the Company's high grade Curraghinalt Gold Deposit in Northern Ireland. The Study reconciles estimates of contained gold from the SRK resource model with a Dalradian grade control model from the same area across the full width of the V-75 vein. The Dalradian model is based on tighter-spaced definition drilling of the test stope areas and a higher number of on-vein face and channel samples. Work on the test stopes is proceeding and results will be released as they are received and interpreted.
| | | | | | | |
| --- | --- | --- | --- | --- | --- | --- |
| | | May 2016 SRK Resource | | July 2016 DGL V-75 Grade Control | | % difference |
| Grade (g/t) Au | | 19.13 | | 21.42 | | 12% |
| Ounces of gold (top cut of 75 g/t) | | 859 | | 996 | | 16% |
Patrick F.N. Anderson, Dalradian President & CEO commented,
"This study demonstrates that as the drilling and sampling density is increased, in the portion of the V-75 vein examined, the grade and contained ounces also increase. This pattern is also evident in our mineral resource estimate1 where the grade increases as we move from inferred to indicated to measured and the drill spacing and confidence increase."
The area tested for the reconciliation study (the V-75 Vein Test Stopes) is 40m long by 23m high. The two models are described below and a visual comparison of the amount of data and location can be accessed at http://www.dalradian.com/news-and-events/news-releases/news-releases-details/August31-2016-News-Release-Figures/.
May 2016 SRK Resource Model
Ordinary Kriged model with 80m-spaced resource drilling and limited face sampling.
Face samples are capped to 90 g/t Au and drill core samples are capped to 50 g/t Au for the V-75 vein.
Face sampling data is restricted to a 10m search influence.
Based on 591 holes for 132.3 km of drilling, for the entire resource.
All samples composited to 0.5m lengths.
July 2016 DGL V-75 'Grade Control' Model.
The Grade Control model uses all data available in the first run (all face and channel samples, all grade control and drill hole composites).
Internal Dalradian July 2016 Inverse Distance Squared model.
Grade control drilling of 44 Holes (3,300 m) was conducted at approximately 8m spacing to augment the resource stope wireframe.
Two capping approaches were used on the stoping areas (all samples – face, drill core and channel – capped to 50 g/t Au and all samples capped to 75 g/t Au). There was little variation between the two, showing that the stope estimation was not sensitive to capping strategy. The 75 g/t Au cap approach has been applied for the purposes of this news release.
The assayed grade from face and channel sampling in the same zones is nearly identical (approximately 3% difference).
Comparison between Ordinary Kriging and Inverse Distance Squared shows a difference of less than 2%. Comparison between Nearest Neighbour and Inverse Distance Squared shows a difference of 7% or less.
All samples composited to 0.5m lengths.
1 Curraghinalt hosts a NI 43-101 compliant resource consisting of:
Measured: 25,000 ounces of contained gold (0.03 million tonnes at 26.99 g/t gold)
Indicated: 2.07 million ounces of contained gold (5.58 million tonnes at 11.53 g/t gold)
Inferred: 2.31 million ounces of contained gold (7.13 million tonnes at 10.06 g/t gold)
Note: mineral resources which are not mineral reserves do not have demonstrated economic viability.
For more details on the mineral resource estimate, please see Dalradian's NI 43-101 report dated June 17, 2016, prepared by SRK and titled "Technical Report for the Northern Ireland Gold Project, Northern Ireland".
Qualified Person
Greg Hope, MSc, MAIG, Chief Consulting Geologist, Dalradian Resources, is the Qualified Person who supervised the preparation of the technical data in this news release.
Underground development along veins was sampled by the production geologist via chip panel sampling, across the full width of the face for each round on advance. Distinct geological zones were sampled separately (vein separate from wall rock), with a general minimum-maximum horizontal sample width of 0.10m to 1m and chip sizes approximating 3-4cm. Four to five kilograms of material was chipped with a rock hammer from two thirds the height of each face down to the sill, in volumetric proportion based on relative abundance of mineralization versus gangue. Sample locations were measured from a surveyed control point. Channel samples were saw-cut into the sills of the 170 and 150 western sublevels along the V-75 vein for comparison with face and drill hole sampling.
Samples were submitted to ALS Laboratories in the Republic of Ireland. Quality assurance and quality control procedures identified no material issues. Face and channel samples were analyzed by a 50 gram gold fire assay with either an atomic absorption, or a gravimetric finish for samples initially reporting over 100.0 g/t gold.
ALS Laboratories is accredited by the Irish National Accreditation Board (INAB) to undertake testing, including for Ores and Minerals (INAB P9 703), as detailed in the Schedule bearing the Registration Number 173T, in compliance with the International Standard ISO/IEC 17025:2005 2nd Edition "General Requirements for the Competence of Testing and Calibration Laboratories".
About Dalradian Resources Inc.
Dalradian Resources Inc. is a gold exploration and development company that is focused on advancing its high-grade Curraghinalt Gold Project located in Northern Ireland, United Kingdom. The Company is in the midst of a work program in support of a planning (permitting) application for construction of an operating mine at Curraghinalt. Components of the program include a feasibility study, an environmental and social impact assessment and underground exploration (at least 950 metres of development with associated test stoping).
In May 2016, Dalradian announced an updated mineral resource estimate for Curraghinalt, including a 109% increase in gold ounces contained in the Measured and Indicated categories compared with the 2014 resource. The current resource consists of 2.1 million ounces of contained gold in the Measured and Indicated categories (5.61 million tonnes at 11.61 g/t) and 2.3 million ounces of contained gold in the Inferred category (7.13 million tonnes at 10.06 g/t gold). For further information, see the NI 43-101 technical report entitled, "Technical Report for the Northern Ireland Gold Project, Northern Ireland", dated June 17, 2016 and prepared by Dr. Jean-Francois Couture, PGeo (APGO#0197) and Dr. Oy Leuangthong, PEng (PEO#90563867), both of SRK Consulting (Canada) Inc. and Stacy Freudigmann, PEng (APEGBC #33972) of JDS Energy & Mining Inc.
FORWARD-LOOKING STATEMENTS
This news release contains "forward looking information" which may include, but is not limited to, statements with respect to the future financial or operating performance of the Company and its subsidiaries and its mineral project, the future price of metals, test work and confirming results from work performed to date, the estimation of mineral resources, the realization of mineral resource estimates, the timing and amount of estimated future production, costs of production, capital, operating and exploration expenditures, costs and timing of the development of new deposits, costs and timing of future exploration, requirements for additional capital, government regulation of mining operations, environmental risks, reclamation expenses, title disputes or claims, limitations of insurance coverage, the timing and possible outcome of pending regulatory matters and the realization of the expected economics of the Curraghinalt gold deposit. Often, but not always, forward looking statements can be identified by the use of words and phrases such as "plans", "expects", "is expected", "budget", "scheduled", "estimates", "forecasts", "intends", "anticipates", or "believes" or variations (including negative variations) of such words and phrases, or statements that certain actions, events or results "may", "could", "would", "might" or "will" be taken, occur or be achieved.
Forward looking statements are based on the opinions and estimates of management as of the date such statements are made and are based on various assumptions such as the continued political stability in Northern Ireland, that permits required for Dalradian's operations will be obtained on a timely basis in order to permit Dalradian to proceed on schedule with its planned exploration and development programs, that skilled personnel and contractors will be available as Dalradian's operations continue to grow, that the price of gold will be at levels that render Dalradian's mineral project economic, that the Company will be able to continue raising the necessary capital to finance its operations and realize on mineral resource estimates and current mine plans, that the assumptions contained in the Company's Preliminary Economic Assessment are accurate and complete, that results from the infill drilling program continue to be positive, that the mineral resource update is positive, that the results of the Environmental and Social Impact Assessment and the Feasibility Study will be positive and that a permitting application for mine construction will be approved.
Forward looking statements involve known and unknown risks, uncertainties and other factors which may cause the actual results, performance or achievements of Dalradian to be materially different from any future results, performance or achievements expressed or implied by the forward looking statements. Such factors include, among others, general business, economic, competitive, political and social uncertainties; the actual results of current and future exploration activities; the actual results of reclamation activities; conclusions of economic evaluations; meeting various expected cost estimates; changes in project parameters and/or economic assessments as plans continue to be refined; future prices of metals; possible variations of mineral grade or recovery rates; the risk that actual costs may exceed estimated costs; failure of plant, equipment or processes to operate as anticipated; accidents, labour disputes and other risks of the mining industry; political instability; delays in obtaining governmental approvals or financing or in the completion of development or construction activities, as well as those factors discussed in the section entitled "Risk Factors" in the Company's annual information form. Although the Company has attempted to identify important factors that could cause actual actions, events or results to differ materially from those described in forward looking statements, there may be other factors that cause actions, events or results to differ from those anticipated, estimated or intended. Forward looking statements contained herein are made as of the date of this news release and the Company disclaims any obligation to update any forward looking statements, whether as a result of new information, future events or results, except as may be required by applicable securities laws. There can be no assurance that forward looking statements will prove to be accurate, as actual results and future events could differ materially from those anticipated in such statements. Accordingly, readers should not place undue reliance on forward looking statements.