Dominion Profits Drop $36 Million as Production Increases‎
June 9, 2016
June 09, 16 by David Brummer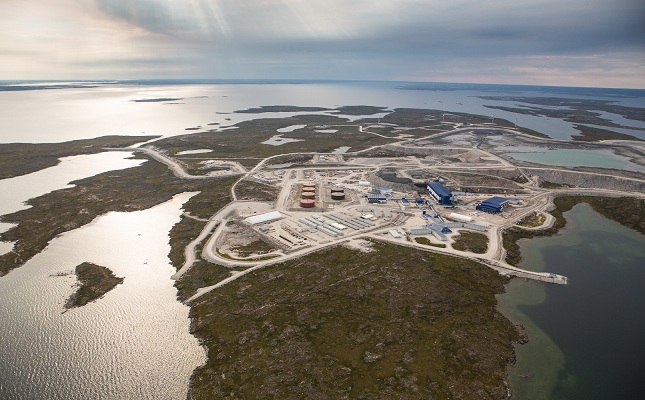 (IDEX Online News) – Dominion Diamond Corporation reported that its profits for the first quarter of the 2017 fiscal year dropped by $35.9 million. Its sales also dropped from $187.7 million to $178.3 million – a 5-percent decrease.
Sales from Ekati rough totaled $105.1 million compared to $127.4 million over the same period in the prior year – a 17.5-percent decline. Sales of Diavik rough totaled $73.1 million compared to $60.3 million in the first quarter of the 2016 fiscal year.
Dominion held two rough diamond sales during the quarter, with the company having lowered prices by 5 percent in the January sale, in line with market prices.
Overall carat production for the first quarter was 34 percent higher than the corresponding period in 2016. During the quarter, the Ekati Diamond Mine recovered 1.1 million carats, an increase from the 800,000 carats recovered over the same period in the prior year. The sale of lower quality rough was evident in the average price per carat, which fell from $180 to $68.
Dominion announced that commercial production at the Misery mine had commenced, and reinforced its decision to alter the construction schedule at its Jay Project.