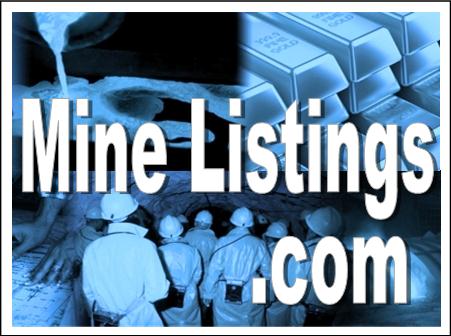 MINNEAPOLIS–(BUSINESS WIRE)–Dorsey & Whitney is pleased to announce the firm will be the recipient of two awards at the 10th Annual M&A Advisor Turnaround Awards. Dorsey & Whitney LLP was named a winner in the following categories:
Mining Deal of the Year (Acquisition of Assets of Veris Gold U.S.A., Inc.)
Cross-Border Restructuring Deal of the Year—Up to $100MM (Acquisition of Assets of Veris Gold by Whitebox Advisors LLC).
The awards will be presented at the Awards Gala on Thursday, January 28, at The Colony Hotel, Palm Beach, Florida.
Dorsey represented JCM Holdings III Limited, an affiliate of Jerritt Canyon Gold LLC, in the purchase out of bankruptcy of Elko County, Nevada gold mines from Veris Gold U.S.A., Inc. The multi-office, multi-disciplinary Dorsey team was led by Partners William Prince, Wells Parker and Annette Jarvis. The Dorsey team also included Partners Ken Sam, Thomas Kelly, John Hollinrake, Michael Voves, and Michael Thomson, Of Counsel Richard Manner, Associates Heath Waddington, Megan Baker, Aaron Goldstein, Spencer Kirton, and Senior Paralegal Kathryn Shelton.
"This transaction involved so many of Dorsey's strengths including mining, bankruptcy, and real estate," said Dorsey & Whitney Managing Partner Ken Cutler. "The recognition is much deserved."
Since 2002, M&A Advisor has been honoring the leading turnaround transactions, companies and dealmakers. The M&A Advisor will present the 2016 awards at a black tie Awards Gala in conjunction with the 2016 M&A Advisor Distressed Investing Summit.
About Dorsey & Whitney LLP
Clients have relied on Dorsey since 1912 as a valued business partner. With locations across the United States and in Canada, Europe and the Asia-Pacific region, Dorsey provides an integrated, proactive approach to its clients' legal and business needs. Dorsey represents a number of the world's most successful companies from a wide range of industries, including leaders in the banking, energy, food and agribusiness, health care, mining and natural resources, and public-private project development sectors, as well as major non-profit and government entities.