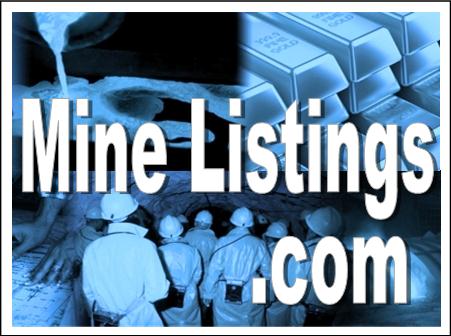 SHANGHAI, CHINA–(Marketwired – Sept. 1, 2016) – Dynamic Attractions Ltd., a subsidiary of Empire Industries Ltd. (TSX VENTURE:EIL), today announced that it has signed a strategic cooperation agreement on September 1, 2016 with Altair (Shanghai) Space Technology Ltd., Co., (Altair) to design, develop, co-own and operate a theme park called Space Park in Hangzhou, PRC., one of China's leading tourist locations. The development of the park is projected to cost CAD$ 600 million (3 billion yuan). The agreement was signed on September 1, 2016 at a ceremony in the presence of Prime Minister Justin Trudeau of Canada and the Honourable Chrystia Freeland, Minister of International Trade.
Under the agreement, Dynamic Attractions will bring its world leading experience in the attractions industry, including park master planning, iconic attraction supply, master theming for the park, and operational expertise to commission the attractions and operate them. Altair will bring its considerable experience with Chinese business, including obtaining funding through its own funds, Chinese private equity sources, and Chinese capital markets, as well as coordinating the relationship between Space Park with the local government.
Space Park's attractions are expected to use a variety of advanced technologies, including virtual reality and augmented reality, to create an immersive, thrill experience for audiences. Dynamic Attractions and Altair are committed to advancing the use of technology in Space Park to differentiate it from other theme parks in China.
The land identified for the park is currently owned by the Hangzhou Zhijiang National Tourist Resort, a government owned organization. Through a separately executed Investment Framework Agreement with Altair (Shanghai) Space Technology Ltd., Co., the Hangzhou Zhijiang National Tourist Resort has agreed to conduct a process to sell the 19.3 hectares of land before the end of 2016, in accordance with the relevant provisions of national laws and regulations. If Altair is successful in obtaining the land through this process, Space Park is anticipated to open in late 2020.
"Dynamic Attractions has over two decades of experience delivering some of the most popular rides for the world's top theme parks, thus providing the solid foundation for Space Park to succeed," stated Guy Nelson, Executive Chairman and CEO of Empire Industries, which owns Dynamic Attractions. Mr. Nelson added, "The appetite for world-class attractions by the rapidly growing middle class in China, will be uniquely delivered by Space Park with a distinct themed environment and entertainment attraction offering."
"Space Park will highlight space technology and exploration," stated Dr. William Zhou, the Chairman of Altair (Shanghai) Space Technology and Hyde Capital Group. "Altair has a relationship with the China Aerospace Science and Technology Corporation and the China Space Museum. This relationship ensures Space Park will supplement science education and stimulate further space innovation amongst Chinese youth by providing space-based attractions and unique displays such as Chinese spaceships and rockets on a rotational basis from the Chinese Space Museum in Beijing."
About Dynamic Attractions Ltd. www.dynamicattractions.com
Many of the most popular rides at the world's largest theme parks have been engineered, fabricated and built by Dynamic Attractions and its sister company, Dynamic Structures. The media-based attractions company is comprised of 400 engineers, designers, fabricators and theme artists based in Vancouver, Orlando, Toronto, Arlington (Texas), Dongguan, and Shanghai. Dynamic Attractions Ltd. is a wholly owned subsidiary of Empire Industries Ltd.
About Empire Industries Ltd.
Empire Industries manufactures specialized engineered products and sells these products domestically and internationally. The company has designed and engineered precision equipment for two highly specialized international markets: media based attractions and very large astronomical telescopes and enclosures. In addition, the company provides steel fabrication & installation services, primarily to the industrial, commercial and infrastructure market in Western Canada. The company has two key strategic equity partnerships; a 49% ownership of ACE Industrial Services that operates in the oil sands industrial maintenance services market, and a 45% ownership of a Chinese joint venture company in the steel fabrication market in Asia. Empire's common shares are listed on the TSX Venture Exchange under the symbol EIL.
Reader Advisory
This news release contains forward‐looking statements, within the meaning of applicable securities legislation, concerning Empire's business and affairs. In certain cases, forward‐looking statements can be identified by the use of words such as "plans", "expects" or "does not expect", "budget", "scheduled", "estimates", "forecasts", "intends", "anticipates" or variations of such words and phrases or state that certain actions, events or results "may", "could", "would", "might" or "will be taken", "occur" or "be achieved" or similar expressions and includes suggestions of future outcomes. These forward looking statements are based on current expectations, and are naturally subject to uncertainty and changes in circumstances that may cause actual results to differ materially. Readers are cautioned not to place undue reliance on such forward‐looking statements. Forward‐looking information is provided as of the date of this press release, and Empire assumes no obligation to update or revise them to reflect new events or circumstances, except as may be required under applicable securities laws. Neither the TSX Venture Exchange nor its Regulation Services Provider (as that term is defined in the policies of the TSX Venture Exchange) accepts responsibility for the adequacy or accuracy of this release.