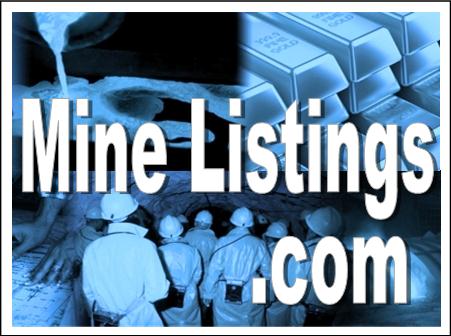 Eureka Resources (TSXV:EUK) announced that the interpretation of recent geophysical surveys has identified conductive zones interpreted as lithium bearing brine targets at its Gemini Lithium Project. Gemini is located in Esmeralda County in the western Lida Valley of south central Nevada, approximately 40 kilometres (26 miles) from North America's only producing lithium mine at Silver Peak.
As quoted in the press release:
Results of the Geophysical Interpretation

Time-domain electromagnetic ("TDEM") in-loop sounding data was acquired along four survey lines on the Gemini property in early 2016. Two lines were surveyed by Zonge International Inc. of Tucson, Arizona and two lines were surveyed by SJ Geophysics Ltd. of Vancouver, B.C. A total of 23.3 kilometres (15.1 miles) were surveyed in the four lines.

Ten proposed drill sites were selected based on the results of the TDEM surveys. As noted in Eureka's news release dated June 8, 2016 these proposed locations have been submitted to the United States Bureau of Land Management for their approval.

The model for lithium bearing brines at Gemini is very similar to the model in the Clayton Valley; lithium occurring in brine within horizontal to shallow dipping porous ash and/or gravel horizons. Three zones based on this model can be identified at Gemini from interpretation of the TDEM surveys: Zone 1 is along the northwest edge of the basement high; Zone 2 is perched on the top of the basement high; and Zone 3 is along the southeast edge of the basement high. All the zones are possibly bounded by cross-cutting faults.
Eureka Resources President and CEO, Michael Sweatman, stated:
We are pleased that the geophysical surveys have identified potential lithium bearing brine targets in the Gemini basins. We expect to drill test the extent of the interpreted brines in these zones later this summer.
Connect with Eureka Resources (TSXV:EUK) to receive an Investor Presentation.
The post Eureka Resources Announces Drill Targets Identified At Gemini appeared first on Investing News Network.