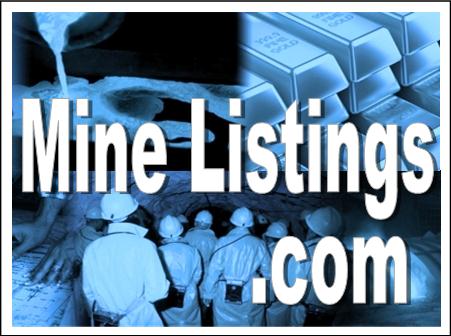 DUBLIN–(BUSINESS WIRE)–Research and Markets (http://www.researchandmarkets.com/research/nq2bkl/global_potash) has announced the addition of the "Global Potash Market Report: 2015 Edition" report to their offering.
Potash refers to a group of potassium bearing minerals and chemicals. The most dominant potash product in the market is the compound, potassium chloride (KCl), a naturally occurring, pink, salty mineral. For the most part, potash-bearing rock deposits are derived from the minerals in ancient seas that dried up millions of years ago. Fertilizer potash is principally derived from these potash rocks and requires separation from salt and other minerals.
More than 90% of the potash produced in the world is used for fertilizers. It is one of the three key ingredients for plant growth, which in turn is vital to meet growing food requirements. Its main functions include the production of sugar and starches, and the regulation of water conditions within the plant cells. It is also intimately linked with nitrogen use, by improving the effect of nitrogen fertilizer in the soil. Potassium activates over 60 enzymes which are involved in many important plant physiological processes.
Key Topics Covered:
1. Market Overview
1.1 Potash Production
1.1.1 Conventional Underground Mining
1.1.2 Solution Mining
1.1.3 Potash Production Process
1.2 Types of Potash
1.2.1 Muriate of Potash (MOP)
1.2.2 Sulfate of Potash (SOP)
1.2.3 Potassium Magnesium Sulfate
1.2.4 Potassium Nitrate
1.3 Uses of Potash
2. Potash Market Analysis
– Consumption Growth
– Consumption by Region
– Consumption by Crop
– Production Growth
– Production by Region
– Capacity Growth
– Capacity by Region
– Potash Reserves
– Imports by Region
2.1 Regional Markets
3. Market Dynamics
3.1 Growth Drivers
3.1.1 Rising Global Population
3.1.2 Economic Growth
3.1.3 Declining Arable Land
3.1.4 Rising Demand of Rice and Oil Palm
3.1.5 Growing Demand for Biofuels
3.2 Trends and Development
3.2.1 Expansion in Emerging Countries
3.2.2 Optimizing Fertilizer Application
3.2.3 Rebound in Potash Consumption with Favorable Crop-to-Potash Price Ratios
3.2.4 Introduction of New Potash Projects
3.3 Challenges
3.3.1 Increasing Concern of Water Availability
3.3.2 Oversupply
3.3.3 Falling Prices of Crop
4. Competitive Landscape
4.1 Global Market
4.2 Regional Markets
5. Company Profiles
5.1 Uralkali
5.2 Mosaic
5.3 PotashCorp
5.4 K+S
6. Market Outlook
For more information visit http://www.researchandmarkets.com/research/nq2bkl/global_potash