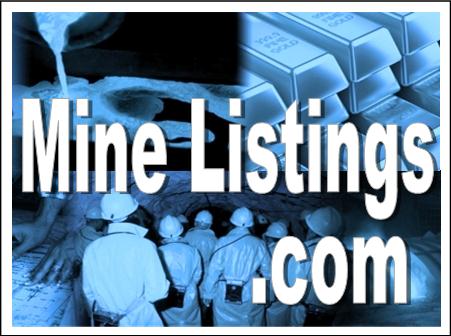 LONDON–(BUSINESS WIRE)–According to Technavio's latest report, the global rare earth metals market is expected to exceed USD 9 billion by 2019 growing at a CAGR of over 14% during the forecast period.
The global rare earth metals market is growing at a high rate owing to increased use of rare earth metals in the manufacturing of high-performance alloys, and rising demand for permanent magnets which are used in hybrid vehicles and electronics. In addition, growing market for advanced displays is fueling the market as rare earth metals are employed in their manufacture.
According to Chandrakumar Badala Jaganathan, a lead research analyst at Technavio for metals and minerals, the rising global demand for rare earth metals has resulted in sharp increases in their prices due to a flat to negative supply growth from the key producing region, being China. In order to capitalize on this rising demand, various companies across the world are aggressively embarking upon mineral exploration programs."
In this report, Technavio covers the present scenario and growth prospects of the global rare earth metals market 2015-2019. The report also presents the vendor landscape and a corresponding detailed analysis of the top five vendors operating in the market. The market is segmented into the following four regions:
China
Rest of Asia
US
Others
China
The rare earth metals market in China is growing rapidly because of the increased demand for rare earth metals from the automotive and electronic industries in the country. Rapid economic and industrial development along with a higher standard of living is leading to an increased demand for personal technology and advanced appliances such as mobiles, televisions and computers.
The market in this region is expected to grow more rapidly than other regions during the forecast period because of the increased demand for rare earth metals in China. China was the largest producer and consumer of the metals in 2014, and is expected to continue to dominate the market in the coming years.
Request for a sample: http://goo.gl/yqB4RU
Rest of Asia
Japan and India are the two main countries in the Rest of Asia (ROA) that impact the global rare earth metals market. Japan lays emphasis on recycling of metals and has a joint venture in Kazakhstan that recycles rare earths from batteries and magnets that are obtained from motors and engines. It has also funded several mining projects of Lynas corporation in Australia and Malaysia. Japan has been sourcing rare earths and is aggressively trying to develop its own source of rare earth metals amid regional disputes with China.
The country's organizations including Toyota, Sony, and Toshiba are major consumers of rare earths and are heavily evaluating ways to reduce the usage of rare earths, while forging alternative sourcing agreements outside China.
India is another significant player in the market with a production share of 2% of the global rare earth production. State-run company, IREL is a key player in this segment with research and production capacities spread across Orissa and Kerala.
Other key consumers of rare earths in Asia are Thailand, Malaysia, Indonesia, and Taiwan wherein the metals are primarily used in electronic and automotive applications.
US
The US is the second largest lone consumer of rare earth metals in the world after China. These elements are predominantly used in catalyst compositions as part of catalytic converters and also in refinery applications.
"The country has significant unexploited reserves and relies on production from the Mountain Pass mine in California and imports to cater to the domestic demand," says Chandrakumar.
Others
Other significant consumers of rare earth metals are Brazil, Germany, UK, and Russia. The EU is a significant consumer of rare earths, for use in automotive and energy end- uses. The region is a major supplier of hybrid cars, automotive batteries, wind turbines and computer accessories, all of which consume rare earths in significant quantities.
Rare earth metals are primarily imported into European countries by companies that are involved in the manufacture of semi-finished products such as automotive catalysts, alloys, and magnets.
Key Vendors:
Alkane
Arafura
Avalon
Canada Rare Earth
Molycorp
Some of the other prominent vendors listed in the report are: China Rare Earth Holdings, Frontier Rare Earths, Greenland Minerals and Energy, Indian Rare Earths, Jiangxi Copper Co. Ltd., Lynas Corporation Ltd., and Namibia Rare Earths.
Browse Related Reports:
Purchase these three reports for the price of one by becoming a Technavio subscriber. Subscribing to Technavio's reports allows you to download any three reports per month for the price of one. Contact enquiry@technavio.com with your requirements and a link to our subscription platform.
About Technavio
Technavio is a leading global technology research and advisory company. The company develops over 2000 pieces of research every year, covering more than 500 technologies across 80 countries. Technavio has about 300 analysts globally who specialize in customized consulting and business research assignments across the latest leading edge technologies.
Technavio analysts employ primary as well as secondary research techniques to ascertain the size and vendor landscape in a range of markets. Analysts obtain information using a combination of bottom-up and top-down approaches, besides using in-house market modeling tools and proprietary databases. They corroborate this data with the data obtained from various market participants and stakeholders across the value chain, including vendors, service providers, distributors, re-sellers, and end-users.
If you are interested in more information, please contact our media team at media@technavio.com.