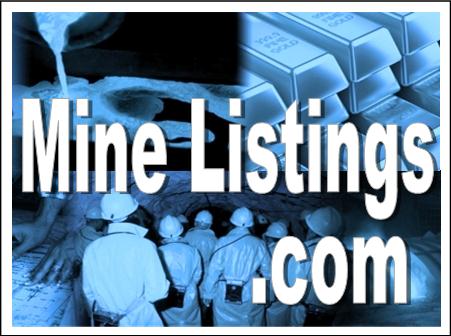 JOHANNESBURG, January 27, 2016 /PRNewswire/ —
Gold Fields Limited (Gold Fields) (JSE, NYSE: GFI) Group attributable equivalent gold production for the 2015 financial year is expected to be 2.16Moz, which is within 1% of the original guidance (provided in February 2015) of 2.17Moz.
Unit cost are expected to be lower than the improved guidance (published in November 2015) with All-in Sustaining Costs (AISC) estimated at US$1,020/oz (guidance: US$1,035/oz) and All-in Costs (AIC) at US$1,035/oz (guidance: US$1,055/oz). The original guidance (February 2015) for AISC and AIC was US$1,055/oz and US$1,075/oz, respectively.
For Q4 2015, Group attributable equivalent gold production is expected to be 566.0koz (Q3 2015: 556.7koz), with AISC of US$940/oz (Q3 2015: US$948/oz) and AIC of US$950/oz (Q3 2015: US$961/oz).
Attributable equivalent gold production (koz) by mine expected for Q4 2015 is summarised in the table below.
Gold Fields' financial results for the quarter and year ended 31 December 2015 will be published on Thursday, 18 February 2016.
Notes to editors
About Gold Fields
Gold Fields Limited is an unhedged, globally diversified producer of gold with eight operating mines in Australia, Ghana, Peru and South Africa with attributable annual gold production of approximately 2.2 million ounces. It has attributable Mineral Reserves of around 48 million ounces and Mineral Resources of around 108 million ounces. Attributable copper Mineral Reserves total 620 million pounds and Mineral Resources 6,873 million pounds. Gold Fields has a primary listing on the JSE Limited, with secondary listings on the New York Stock Exchange (NYSE) and the Swiss Exchange (SWX).
Sponsor: J.P. Morgan Equities South Africa (Pty) Ltd
Enquiries
Avishkar Nagaser
Tel: +27-11-562-9775
Mobile: +27-82-312-8692
Email: Avishkar.Nagaser@goldfields.co.za
Willie Jacobsz
Tel: +1 617 535 7545
Mobile: +1 857 241 7127
Email: Willie.Jacobsz@gfexpl.com
Sven Lunsche
Tel: +27-11-562-9763
Mobile: +27-83-260-9279
Email: Sven.Lunsche@goldfields.co.za