Hennig Tenders to Host Yellow Collection Rough Diamond Tender
May 3, 2016
May 03, 16 by David Brummer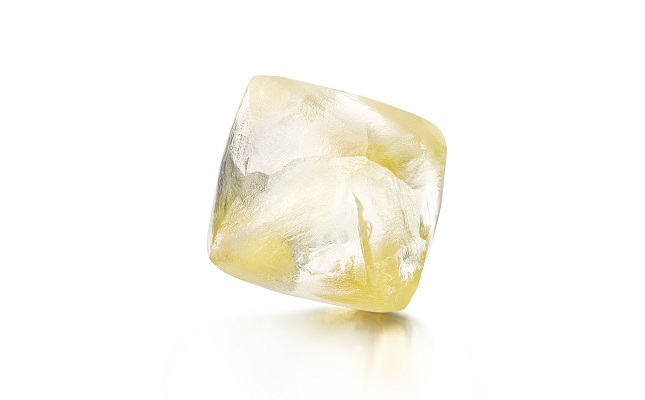 (IDEX Online News) – Independent international diamond tender operator Hennig Tenders has announced that it will hold a tender of special rough single yellow stones recovered by Batla Minerals SA.
The tender will include an exceptional 112-carat natural fancy rough stone of yellow color, as well as a collection of other natural rough fancy stones of yellow color, ranging in size from 3 carats to 50 carats. The stones were recovered from Batla's Superkolong diamond tailings plant in Kimberley, South Africa.
"We are delighted to continue to work closely together with Batla Minerals SA in the sales and marketing of the production from the Superkolong diamond tailings plant," said Hennig Tenders chief executive director, David Kuchler. "The special stones on offer at the upcoming tender are truly magnificent and very much unique in terms of their gemological characteristics."
The diamonds will be available for viewing in New York, USA, from May 10-12, Ramat Gan, Israel, from May 15-19 and Belgium, Antwerp, from May 23-26.
Batla Minerals SA owns several exploration and mining projects in South Africa including the production of rough diamonds from the Superkolong diamond tailings treatment operation.