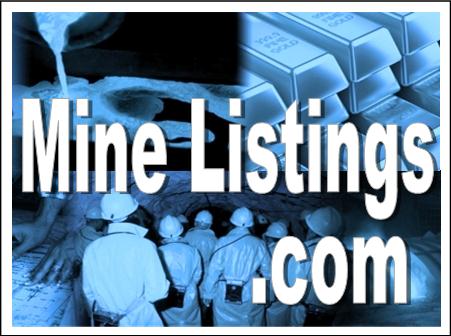 The case for investing in uranium is a strong one, particularly as the market is expected to shed its oversupplied stock of uranium, paving the way for an era of undersupplied utilities. But until the time when the uranium market starts making positive moves, prices of equities as well as the spot and long term markets will be lower due to a lack of demand. Lucky for investors, the lower prices signal an opportunity to secure a foothold in the market before the price goes up.
But how do investors invest in uranium? Unlike gold, owning physical uranium is not possible. Considering the metal's radioactive characteristics, it's highly not recommended to hide it under your pillow. So where does that leave investors?
Get the Top Stories on Resource Investing FREE!

Learn what is going on before you buy from this FREE Special Report, Who is Kitco? to US Mint: Sold Out! – Top Articles from Resource Investing News.
Invest in uranium: stocks
One of the three ways of investing in uranium is to buy stocks. For a direct line into uranium, investors can look at uranium mining stocks. Like all investments, investors must choose their preferred level of risk. With uranium mining stocks, the same logic applies. When it comes to pure play uranium companies, investors don't have too many options when it comes to the majors, with Cameco Corp (TSX:CCO, NYSE:CCJ) topping the list as the largest uranium producer in the world.
Investors can also look at mid-tier development and early production stage companies like Peninsula Energy (ASX:PEN), Ur-Energy (TSX:URE, NYSEMKT:URG), Denison Mines (TSX:DML) or Energy Fuels (TSX:EFR), which also offers investors with exposure to the only conventional toll mill in the United States.
In the more speculative level, investors have plenty of discovery stories to play, including Fission Uranium (TSX:FCU) and NexGen Energy (TSXV:NXE).
Other options for investors include companies like AREVA (EPA:AREVA), that despite having a stake in several mines around the world, is a leader in nuclear power, giving investors a little diversity in the stock.
For investors looking at uranium stocks, but not fully committed to pure play operations, there are options like BHP (ASX:BHP) who operates one of the largest uranium producing mines in the world, Olympic Dam. The operation, however, produces uranium as a by-product to gold and copper. Rio Tinto (ASX:RIO) is also a diversified mining company with uranium projects.
Lastly, uranium investors also have another option when it comes to uranium stocks, and that is Uranium Participation Corp (TSX:U). UPC is one of the purest plays in the uranium space and provides investors with exposure to physical uranium. The company holds physical stockpiles of uranium and trades just under its net asset value (NAV). Overall, UPC's share price tracks the underlying price of uranium.
Invest in uranium: ETFs
Investors who want exposure to the uranium market but crave the diversity of a basket of equities instead of single stocks, exchange traded funds (ETFs) are generally the way to go. Unfortunately for uranium investors, the selection of uranium focused ETFs isn't very vast with only two options to choose from.
For starters investors can look at Global X's Uranium ETF (NYSEARCA:URA) which tracks a basket of uranium miners. The fund is comprised of selected companies globally that are primarily engaged in the uranium mining industry in one form or another, including mining, exploration, refining, and manufacturing equipment.
The alternative to URA is the Van Eck Market Vectors Uranium + Nuclear Energy ETF (NYSEARCA:NLR) which endeavors to track the Market Vectors Global Uranium & Nuclear Energy Index as closely as possible. NLR is the first ETF to track the nuclear energy market. The Fund's top holdings include NextEra Energy (NYSE:NEE) and Duke Energy (NYSE:DUK). The majority of the fund is focused on utilities.
Get the Top Stories on Resource Investing FREE!

Learn what is going on before you buy from this FREE Special Report, Who is Kitco? to US Mint: Sold Out! – Top Articles from Resource Investing News.
Invest in uranium: futures
Finally, investors can also look to the futures market. Futures contracts, as defined by Investopedia, are financial contracts obligating the buyer to purchase (or seller to sell) an asset like a physical commodity of financial instrument at a predetermined future date and price. "[F]utures markets are characterized by the ability to use very high leverage relative to stock markets."
As far as uranium futures are concerned, investors once again have few options. The CME Group offers UxC Uranium U3O8 Futures. These contracts track U3O8, and each contract represents 250 pounds of uranium. The NYMEX also provides investors with a U3O8 futures trading option.
According to UxC, uranium U3O8 futures are an important part of the market as there is currently no exchange-listed, transparently prices instrument in which consumers and suppliers can manage their price and risk. Furthermore, uranium futures provide investors with a marketplace for direct exposure to uranium prices.
Why invest in uranium?
When it comes to investing in uranium, investors have plenty of options which can be tailored to an individual's risk tolerance. As to why investors should consider investing in uranium, the thesis is simple. The market is on the cusp of a renaissance, with analysts expecting to see a violent upwards movement of uranium prices in the near future. With this in mind, investing in uranium while the market is at a lower point could be an opportunity for investors.
Furthermore, there has been a global shift towards cleaner energy, and with that the market is seeing an incredible number of nuclear power stations getting approved, and proposed in an effort to provide cleaner, energy options to emerging nations. With this in mind, there is no doubt that there will be a requirement for additional uranium supply in the future.
Get the Top Stories on Resource Investing FREE!

Learn what is going on before you buy from this FREE Special Report, Who is Kitco? to US Mint: Sold Out! – Top Articles from Resource Investing News.
Securities Disclosure: I, Vivien Diniz, hold no investment interest in any of the companies mentioned in this article.
The post How to Invest in Uranium appeared first on Investing News Network.