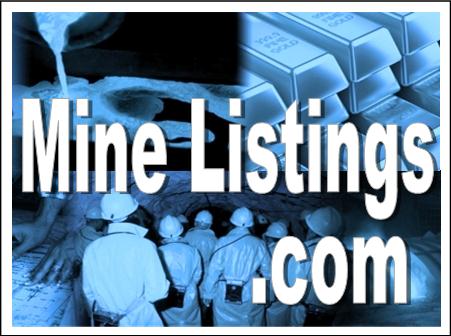 LONDON–(BUSINESS WIRE)–According to the latest research study released by Technavio, the global emergency shutdown systems market is expected to reach close to USD 1059 million in revenue by 2020.
This research report titled 'Global Emergency Shutdown Services Market 2016-2020' provides an in-depth analysis of market growth in terms of revenue and emerging market trends. This market research report also includes up to date analysis and forecasts for various market segments and all leading regions.
Request sample report: http://goo.gl/y9RDow
"Our researchers expect the global industrial emergency shutdown systems (ESD) market to grow significantly during the forecast period, owing to heavy investments and expansion of plants in oil and gas and chemical and petrochemical industries. These industries account for more than 60% of the overall market share of ESD solutions," said Bharath, one of Technavio's lead analysts for IT professional services research.
"EMEA accounts for the largest market share of the market because of the presence of multiple oil and gas and chemical companies that are investing in upgrading their plants with automation solutions and safety features. However, APAC's economic momentum will also lead to an increased demand for chemical and petrochemical products from this region. Asia accounts for more than 57% of global sales, and production capacities are predicted to expand in this region, especially in China, during the forecast period. This trend is anticipated to significantly boost the demand for emergency shutdown services over the next four years," added Bharath.
Global industrial emergency ESD market by end-users in 2015
| | | |
| --- | --- | --- |
| Oil and Gas | | 35.58% |
| Chemical and petrochemical | | 28.11% |
| Pharmaceutical | | 12.02% |
| Water and waste water | | 7.02% |
| Pulp and paper | | 4.98% |
| Others | | 12.29% |
Source: Technavio research
Top three segments of the global industrial emergency shutdown systems:
Global industrial ESD systems market in oil and gas industry
Home
Prompt
Largest segment: global industrial ESD systems market in oil and gas industry
The global industrial ESD systems market in the oil and gas industry was valued at close to USD 321 million in 2015. Growing pressure from regulatory bodies such as occupational safety and health administration (OSHA) to maintain high standards of safety in plants is propelling the demand for ESD systems.
The inherent process of oil and gas, chemical and petrochemicals, water and wastewater, and pharmaceutical industries involves the use of hazardous substances that demand safety integrated systems (SIS) such as ESD solutions. Our researchers anticipate the demand for ESD solutions from process industries to grow because of rising exploration activities in the oil and gas industry in China and India, in particular. India possesses close to 61% of the predicted reserves of 28,000 MMT that are yet to be explored and utilized. In 2015, IOCL, India's largest oil refinery, said it would invest around USD 5 billion in expanding its exploration and production business to meet the growing demand for oil and gas. The company plans to spend about USD 2.25 billion to upgrade all its refineries in India by 2022. These developments are expected to significantly buoy the demand for emergency shutdown services during the forecast period.
Second largest segment: global industrial ESD systems market in chemical and petrochemical industry
A wide variety of chemical and petrochemical products are used across industries such as automotive, pharmaceutical, foods and beverages, pulp and paper, packaging, and water and wastewater treatment. The growth of the industry is therefore largely dependent on the rise of these end-user industries.
Ethane, methane, propane, and butane are the major raw materials used in the production of chemical and petrochemical products. Rising supply of these chemicals in the Americas has reduced the production cost of petrochemical products. It has triggered increased investment in the industry, and this development will foster the growth of the industrial emergency shutdown services market until 2020.
Global industrial ESD systems market in pharmaceutical industry
The pharmaceutical and biopharmaceutical industry integrates different technologies and machinery to produce active ingredients, filling capsules and other dispensers, tableting and packaging for the consumer. Effective machinery safety must consider these limitations and other factors, including the toxicity of ingredients, explosive atmospheres, and use of heating, and cooling agents. Thus, an effective safety process in the pharmaceutical industry requires a holistic approach that includes machine and functional safety, explosion risk, and hazard and operability study.
Browse related reports:
Purchase any three reports for the price of one by becoming a Technavio subscriber. Subscribing to Technavio's reports allows you to download any three reports per month for the price of one. Contact enquiry@technavio.com with your requirements and a link to our subscription platform.
About Technavio
Technavio is a leading global technology research and advisory company. The company develops over 2000 pieces of research every year, covering more than 500 technologies across 80 countries. Technavio has about 300 analysts globally who specialize in customized consulting and business research assignments across the latest leading edge technologies.
Technavio analysts employ primary as well as secondary research techniques to ascertain the size and vendor landscape in a range of markets. Analysts obtain information using a combination of bottom-up and top-down approaches, besides using in-house market modeling tools and proprietary databases. They corroborate this data with the data obtained from various market participants and stakeholders across the value chain, including vendors, service providers, distributors, re-sellers, and end-users.
If you are interested in more information, please contact our media team at media@technavio.com.