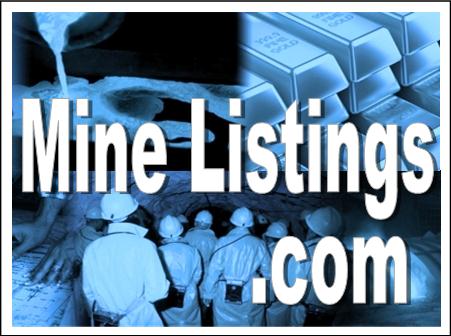 International Lithium (TSXV:ILC.V) has commenced a 175o meter diamond drill hole program at the Avalonia lithium project in Ireland.
As quoted in the press release:
The current drill program will consist of approximately 25 shallow drill holes and will focus on expanding the strike length of the Aclare lithium bearing pegmatite using the results of recent geophysics to follow the trend of the granite-schist contact. Historical drilling, confirmed by ILC drilling in 2013, indicates that the lithium bearing pegmatite is at or near this contact. Extensions to the pegmatites will be tested to the north and south of historical work using the geophysical trace of this contact. In addition, the drill program will test up to three additional blind targets with no previous drilling.

Numerous surface occurrences of spodumene bearing pegmatite have been confirmed over a 30 kilometre strike length of a prospective contact zone within the Leinster Pegmatite Belt. Exploration efforts are hindered by a lack of outcrop and abundant soil cover. Initial drilling campaigns designed to test soil geochemical survey targets successfully intersected spodumene bearing pegmatites confirming the source of anomalous soil geochemical signatures (news release dated 11 August, 2015). In an effort to more efficiently target these horizons, the Company conducted magnetic susceptibility studies on drill core recovered from the prospects (news release dated 8 December, 2015) and discovered that the schistose host rocks have magnetic susceptibilities an order of magnitude higher than the granites or pegmatites. In January 2016 the Company completed a series of ground magnetometer surveys, designed to highlight the contact zone between the metamorphosed country rocks and the lesser magnetic pegmatites, over 6 key target areas. As a result of the recently interpreted magnetic data sets in conjunction with soil geochemical survey results the Company will also test regional, previously untested targets during this stage of the program that includes the "blind" Ballymurphy, Aclare D and Aclare C targets which are based on integrated geological, geochemical and geophysical results.
International Lithium President Kirill Klip said:
The Avalonia project joint venture, fully funded by strategic partner Ganfeng Lithium Co. Ltd., ("GFL"), could be of strategic importance to the European Union should a sufficient resource be identified. Clean fuel technologies for motor vehicles are becoming increasingly important to the European Economic Community to tackle climate change and the air pollution crisis in major urban areas. Lithium technology will play a major role when it comes to providing batteries for communication devices, electric vehicles and utility storage systems. Renewable sources of energy such as solar and wind power will also benefit from lithium battery technologies and become more commonplace as the problem of intermittency will be addressed providing steady power from these sources 24/7.
Click here for the full press release.
Get Our Expert Guide to Lithium Investing FREE!
Download this FREE Special Report, Investing in Lithium Stocks Post Rockwood Lithium
Sponsored by Dajin Resources Corp.
The post International Lithium, Ganfeng Lithium, Begin Drilling at Avalonia appeared first on Investing News Network.