Kennady Completes 2016 Winter Drilling Program
June 2, 2016
June 02, 16 by David Brummer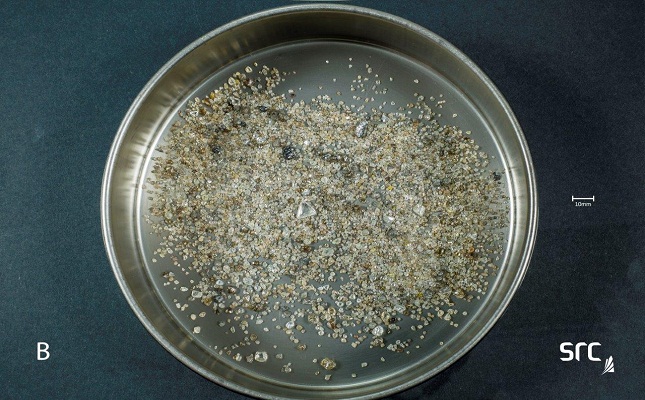 (IDEX Online News) – Kennady Diamonds Inc. has announced the conclusion of its 2016 winter drilling program, including the completion of a total of 10,712 meters of core drilling.
The 72.8 meter kimberlite intersection achieved on drill hole KDI-16-035 completed on Faraday 2 was of particular interest, as it represented the one of the longest kimberlite intercepts to date for any of the Faraday bodies.
Kennady Diamonds also drill-tested the Hobbes anomaly, which is located approximately 150 meters south of the Kelvin kimberlite. Volcaniclastic kimberlite was discovered at Hobbes during the winter of 2015, warranting further exploration.
"The potential for high diamond grades in the Faraday bodies has already been demonstrated by the excellent microdiamond recoveries achieved on samples tested to date, and this development provides additional confidence that future bulk samples will confirm the high-grade nature of the Faraday bodies," said Kennady Diamonds president and CEO Dr. Rory Moore.
Kennady Diamonds Inc. controls 100 percent of the Kennady North diamond project located in Canada's Northwest Territories immediately adjacent to the Gahcho Kué diamond mine currently under development by De Beers and Mountain Province Diamonds.