Kennady Completes Kelvin North Lobe Bulk Sample
April 26, 2016
April 26, 16 by David Brummer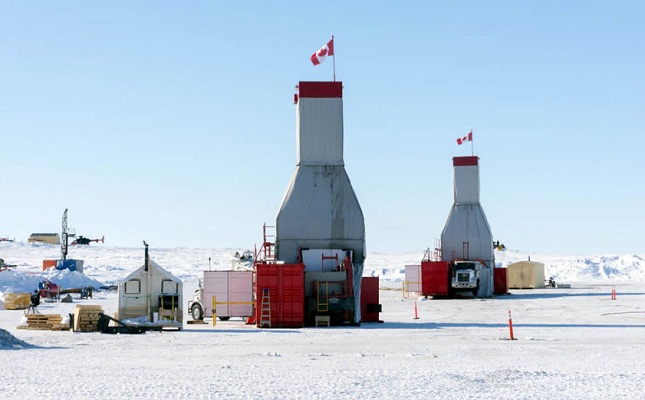 (IDEX Online News) – Kennady Diamond Inc. has announced that it has successfully completed the Kelvin North Lobe bulk sampling program, during which it recovered approximately 580 tons of kimberlite – surpassing the 500 ton target.
Kennady said that in addition, the company has three ice-based infill large diameter reverse circulation holes at the Kelvin Southeast Lobe, which are designed to improve geological modeling.
The company also announced that it had performed a mini-bulk sample of approximately 20 tons from the Faraday 2 kimberlite, although warmer weather conditions did require Kennady to cease the sampling program.
Ice-based exploration drilling at the Hobbes anomaly is also continuing. The company found volcanistic kimberlite at Hobbes during the winter of 2015, warranting further exploration.
"Our focus at the Hobbes anomaly is to find the source of the volcaniclastic kimberlite. Exploration drilling will continue while ice conditions permit," said Kennady Diamond Inc. CEO Patrick Evans.