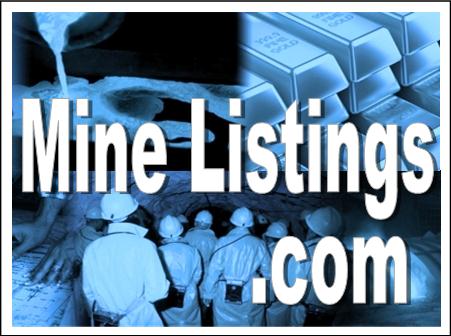 GIG HARBOR, Wash., Feb. 11, 2016 /PRNewswire/ — LKA Gold Incorporated (OTCQB: LKAI) As previously announced, throughout the summer and fall of 2015, Kinross Gold USA conducted a detailed evaluation of surface geology surrounding LKA's Golden Wonder mine. A report detailing Kinross' findings, recently provided to LKA, indicates several prospective targets possessing similar characteristics to those found on surface above the previously mined high-grade ore shoot.
According to LKA President, Kye Abraham, "The Kinross team did a remarkably thorough job of combing our property for indicators that may direct us to the next high-grade ore shoot….or possibly several. We've always believed that, in deposits of this type, multiple ore shoots may exist. Identification of these new targets is exciting. They're situated within the zone we expected."
Additional exploration work focused on these targets will commence as permitting and logistic allow…most likely in the spring of 2016.
The views expressed in this press release are solely those of LKA upon examination of the Kinross report. More discussion on the LKA-Kinross exploration agreement and related subjects can be found in the "President's Email Updates" and "President's Archive" on the Company's website at: http://lkagold.com/Management_Team_-_LKA_Inter.html
Details of Golden Wonder commercial and exploratory ore shipments can also be found on the Home Page of the Company's website at: www.lkagold.com
About LKA's exploration program at its Golden Wonder Mine
Vein material is extracted as crews follow the volcanic vent system along the wall of the Uncompahgre Caldera. This method of exploratory mining and underground drilling proved successful in locating the first commercial ore body which yielded more than 133,000 ounces of gold from a single ore shoot measuring less than 10,000 cubic feet. From 1998, through the second quarter of 2006, the average grade of Golden Wonder ore was 16.01 ozs. (454 grams) gold per ton. LKA believes that additional such ore shoots may exist on its mining claims. Upon resuming exploratory operations in the first quarter of 2009, LKA has shipped twenty-nine bulk ore samples containing nearly 4,000 ounces of gold with a net value, after processing, of over $4.4 million. Investors are cautioned that the Company continues to generate substantial losses and additional funding and exploration work is required. A commercially viable ore reserve has yet to be established.
Safe Harbor Statement
LKA's plans to resume/expand Golden Wonder production are subject to a number of conditions including, but not limited to, favorable geology, successful exploration efforts, favorable financing terms/availability, permits, gold prices, market conditions, etc. Mining and related activities are inherently high-risk endeavors and there can be no assurance that LKA will be successful. This press release contains certain forward-looking statements. Statements contained in this press release that are not purely historical are considered forward-looking. When used in this press release, the words "plan", "target", "anticipate," "believe," "estimate," "intend" and "expect" and similar expressions are intended to identify such forward-looking statements. Such forward-looking statements include, without limitation, the statements regarding LKA Gold's future plans for exploration and/or production, future expenses and costs, future liquidity and capital resources, and estimates of ore, ore grades and mineralized material. All forward-looking statements in this press release are based upon information available to LKA Gold on the date of this press release and the Company assumes no obligation to update any such statements. Forward-looking statements involve a number of risks and uncertainties, and there can be no assurance that such statements will prove to be accurate. The Company's actual results could differ materially from those discussed in this press release. Factors that could cause or contribute to such differences include, but are not limited to, those discussed in the Company's reports filed with the Securities and Exchange Commission.
Company Contact
LKA Gold Incorporated
Kye Abraham
(253) 514-6661
info@lkagold.com
http://lkagold.com
Investor Contact
Zachary Abraham
(253) 820-5778
abeco.z@abrahamco.com