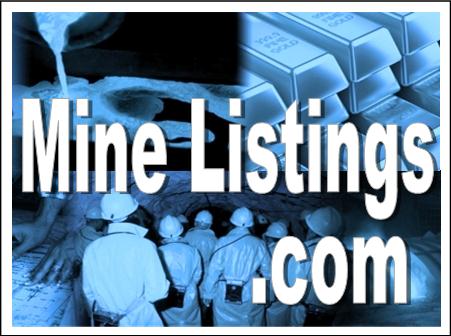 MGX Minerals (CSE:XMG) announced they have entered into a Purchase Agreement with Zimtu Capital Corp., DG Resource Management Ltd. and Ridge Resources Ltd. to acquire a 100% undivided interest in 12 Metallic and Industrial Mineral Permits and Permit Applications encompassing 96,000 hectares throughout the Province of Alberta.
As quoted in the press release:
The Properties were acquired based on compilation of historic oil and gas well data and known geology. Lithium, potassium and magnesium rich brines have been identified with historic levels of lithium reported up to 140 Mg/L. This is the highest reported levels of lithium for existing wells in the Province as reported in the industry database. All assays referenced are from the geoScout Oil & Gas Industry database as reported by well operators and monitored by the Government of Alberta.

Location & Infrastructure
The Properties surround existing wells that have provided the initial historic assays. The Properties are generally associated with past producing oil fields that are fully serviced with nearby roads, power and wellheads in place. Six Permits are located in Alberta's Fox Creek area and include wells with reported historic lithium values ranging from 115-140 Mg/L, in the lithium-bearing Leduc and San Hills formations. The six Permit Applications cover various locations throughout the Province including the Keg River, Winterburn and Woodbend Group formations, with reported historic lithium values ranging from 95-140 Mg/L.

Exploration & Development
The Company is currently in discussion with scientists, geologists and engineers, along with oil industry experts, to determine the best path forward for the development of MGX's lithium assets. Assessment of exploration and production requirements at all 12 sites will commence shortly with assay confirmation, wellhead pumping and pressure tests, as well as initial infrastructure scoping studies. Evaluation of de-watering technologies is underway, including evaporation, drying and filtration options with a focus on low-cost solutions that leverage the existing oil field services industry and infrastructure, as well as being suitable to the climate of Alberta.
MXG Minerals President and CEO, Jared Lazerson, stated:
MGX has acquired these Permits with the long-term strategic goal of turning Alberta's barren oil fields into producers of lithium compounds used in the new energy industry. We believe Alberta offers a significant advantage over traditional lithium brine locations globally with an extensive infrastructure including roads, equipment, skilled labor and capital. Large lithium resources have traditionally been associated with remote locations and long development times. We may have solved this problem.
Connect with MGX Minerals (CSE:XMG) to receive an Investor Presentation.
The post MGX Minerals Acquires Lithium Properties Covering 370 Sq. Miles in Alberta appeared first on Investing News Network.