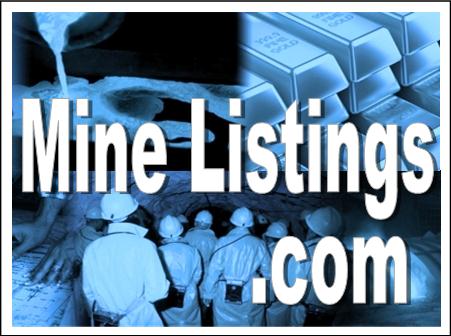 's new chief executive has signalled that one of his main priorities is to boost revenues at the Danish shipping-to-oil conglomerate after a decade of stagnation.
In his first interview since starting the job last Friday, Soren Skou told the Financial Times that the group was buffeted by short-term "headwinds" in all of its businesses — from the world's largest container shipping line to oil production and drilling rigs.
"In the long term, we are challenged on top-line growth. Obviously, for us it's important that we have a group that is both profitable but also has a growth path . . . If you have a business that isn't growing the top line it's very hard to deliver attractive returns to shareholders," said Mr Skou, who is also head of Maersk Line, the group's container shipping unit.
The European industrial heavyweight sent shockwaves through the markets last month when it fired its chief executive and hinted that it could the 112-year conglomerate.
Maersk's chairman, Michael Pram Rasmussen, told the FT 10 days ago: "Should we be a group as we are today, or might it be an idea to have a number of different separate businesses instead?"
He has charged Mr Skou with leading a of the conglomerate and the board will update investors by the end of September.
Mr Skou gave little away in the interview as to the likely outcome, but he indicated that there were no sacred cows.
"The board has asked me to look at the strategic options. We are not starting with a lot of do nots, or areas where we don't want to go. We are going to look at the full menu of options," he added.
Mr Rasmussen hinted that Maersk Line — which accounts for more than half of the conglomerate's revenues — would be the cornerstone of any future company as Mr Skou will permanently combine his job running it with his new role as group chief executive.
The 51-year-old Mr Skou, who has worked at the Danish group for the past 33 years, gained a reputation with investors as a cost cutter after he boosted Maersk Line's profitability and made it the market leader in not just volumes but also margins after taking over in 2012 as its head.
Before that, he was for a decade head of Maersk Tankers, whose ships transport oil and gas all over the world. "He has been impressive at Maersk Line and we hope he can shake the group up," said a leading Danish fund manager.
Mr Skou said his latest initiative at Maersk Line of "standardising, automating, digitalising" gave it "some new growth opportunities" that could be applied to the conglomerate's other transport-related businesses that include port terminals and a slew of marine service companies.
Maersk generated $40bn of revenues last year, compared to $44bn in 2006 and a peak of $61bn in 2008. Like Mr Rasmussen, Mr Skou said acquisitions could take place at Maersk, without giving any specifics.
Nils Andersen, Mr Skou's predecessor, streamlined the conglomerate by selling off its big stakes in Denmark's largest bank and supermarket chain. But during Mr Andersen's more than eight years in charge, Maersk's shares fell by about 40 per cent, although shareholders benefited from a multibillion-dollar special dividend and stock buyback programme.
Mr Skou said creating value for shareholders was another of the main goals of the strategic review. "We have created a massive amount of value previously. In the last decade we have not. We have to figure out how to change that," he added.
Some analysts have speculated that Maersk Oil, the conglomerate's midsized exploration and production business, could be sold, especially after it last month had its main asset — a Qatari oilfield representing about 40 per cent of revenues — stripped from it after losing out in a tender process.
Mr Skou refused to speculate if assets could be sold but added that Maersk has been a conglomerate for a long time. "The ability of the group to have financial strength and leverage different businesses in different cycles has many times been shown to be an advantage," he said.
But he also hinted at some frustration inside Maersk that the strategy of diversifying away from container shipping in an attempt to offset the volatility of that business had not worked in the current business cycle.
Freight rates for container shipping were at a record low earlier this year while oil prices are still weak, leading Mr Andersen in February to warn that for the company were worse than at the peak of the 2008 financial crisis.
Mr Skou said: "Those headwinds are short-term challenges, but I think it's rather unfortunate that we have them in both of our industries at the same time. I still see them as short term, though."