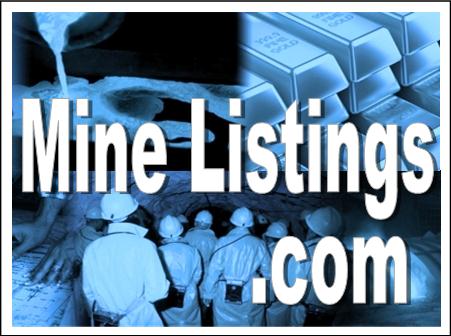 PRINCETON, N.J.–(BUSINESS WIRE)–NRG Yield, Inc. (NYSE:NYLD, NYLD.A) ("NRG Yield") today announced that it intends to file a registration statement on Form S-3 (the "Registration Statement") with the Securities and Exchange Commission (the "Commission") on or about May 5, 2016, for the resale of NRG Yield's Class C common stock, par value $0.01 per share (the "Registrable Securities"), which may, under certain circumstances, be issued upon conversion of its outstanding 3.25% Convertible Senior Notes due 2020 (the "Notes").
The Notes were originally sold to qualified institutional buyers by means of a private placement in accordance with Rule 144A under the Securities Act of 1933, as amended, on June 29, 2015; at the same time a Registration Rights Agreement (the "Registration Rights Agreement") was entered into between NRG Yield and the initial purchasers of the Notes, which requires the filing of the Registration Statement. NRG Yield will not receive any of the proceeds from the resale of the Registrable Securities by the selling securityholders.
Selling securityholders specified in the Registration Statement may, once the Registration Statement is declared effective, use the prospectus contained therein to offer and resell the Registrable Securities covered by the Registration Statement. NRG Yield intends to file the Registration Statement as an automatic shelf registration statement in accordance with General Instruction I.D. of Form S-3, and thus anticipates that the Registration Statement will become effective upon filing thereof with the Commission (which is expected to occur on or about May 5, 2016). In accordance with the Registration Rights Agreement, in order for a beneficial holder of the Registrable Securities to be named as a selling securityholder and to have its Registrable Securities included in the Registration Statement, such holder must complete and send the Selling Securityholder Notice and Questionnaire, on or before April 21, 2016, to:
Chief Financial Officer
c/o NRG Energy, Inc.
211 Carnegie Center
Princeton, New Jersey 08540
Phone: (609) 524-4500
Fax: (609) 524-4589
Email: investor.relations@nrgyield.com
A copy of the questionnaire is contained in the Offering Memorandum for the Notes, and may be obtained from NRG Yield by contacting the person listed above.
This communication shall not constitute an offer to sell or the solicitation of an offer to buy nor shall there be any sale of these securities in any state or other jurisdiction in which such offer, solicitation or sale would be unlawful prior to registration or qualification under the securities laws of any such state or other jurisdiction.
About NRG Yield
NRG Yield owns a diversified portfolio of contracted renewable and conventional generation and thermal infrastructure assets in the U.S., including fossil fuel, solar and wind power generation facilities that provide the capacity to support more than two million American homes and businesses. Our thermal infrastructure assets provide steam, hot water and/or chilled water, and in some instances electricity, to commercial businesses, universities, hospitals and governmental units in multiple locations. NRG Yield's Class C and Class A common stock are traded on the New York Stock Exchange under the symbols NYLD and NYLD.A, respectively. Visit nrgyield.com for more information.
Forward-Looking Statements
This communication contains forward-looking statements within the meaning of Section 27A of the Securities Act of 1933 and Section 21E of the Securities Exchange Act of 1934. Forward-looking statements are subject to certain risks, uncertainties and assumptions and typically can be identified by the use of words such as "expect," "estimate," "should," "anticipate," "forecast," "plan," "guidance," "believe" and similar terms. Such forward-looking statements include, but are not limited to, statements about the Company's future revenues, income, indebtedness, capital structure, strategy, plans, expectations, objectives, projected financial performance and/or business results and other future events, and views of economic and market conditions.
Although NRG Yield, Inc. believes that the expectations are reasonable, it can give no assurance that these expectations will prove to have been correct, and actual results may vary materially. Factors that could cause actual results to differ materially from those contemplated above include, among others, general economic conditions, hazards customary in the power industry, weather conditions, competition in wholesale power markets, the volatility of energy and fuel prices, failure of customers to perform under contracts, changes in the wholesale power markets, changes in government regulation of markets and of environmental emissions, the condition of capital markets generally, our ability to access capital markets, unanticipated outages at our generation facilities, adverse results in current and future litigation, failure of NRG Energy, Inc. to ultimately offer assets to us that have been identified eligible for acquisition, our ability to consummate future acquisitions, our ability to enter into new contracts as existing contracts expire, and our ability to maintain and grow our quarterly dividends.
NRG Yield undertakes no obligation to update or revise any forward-looking statements, whether as a result of new information, future events or otherwise. The foregoing review of factors that could cause NRG Yield's actual results to differ materially from those contemplated in the forward-looking statements included in this news release should be considered in connection with information regarding risks and uncertainties that may affect NRG Yield's future results included in NRG Yield's filings with the Securities and Exchange Commission at www.sec.gov.