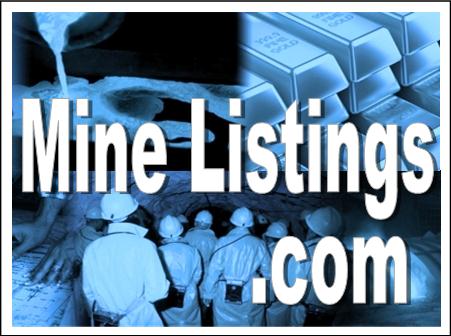 DUBLIN–(BUSINESS WIRE)–Research and Markets (http://www.researchandmarkets.com/research/43qrwz/the_exploration) has announced the addition of the "The Exploration & Production Asset Resource 2016" report to their offering.
Oil and Gas upstream value chain with its complex nature in development, contracts tie-ups and investments, renders vital to track and gauge the progress of various assets. It becomes valuable for major enterprises having interest in E&P activities such as Developers & Operators, Finance & Banking, Equipment & EPC, legal and professional consultants along with other industries which are associated directly or in-directly with the E&P value chain to have an in-depth profile (story-board) of all assets.
This asset resource focuses on exploration blocks/fields and tracks an individual block with an exhaustive story-board covering various facets of development including targets and progress achievements along with roadblocks in development and contractual issues.
The author has carefully tracked each asset individually, which are spread across all segments, such as Pre NELP, NELP Rounds (including NELP X), CBM and small & marginal fields. (Some major assets cover over 50+ pages of data)
With this resource you will be able to:
– Get in-depth knowledge on E&P of Upstream assets
– Understand the kind of risks, roadblocks and achievements made by operators during development (block wise)
– Track the flow of investment in various assets
– Draw a periodic trajectory of various assets (quarterly, monthly progress tracker for major fields/blocks)
Key questions answered:
– What is the progress of various assets of upstream companies?
– What is the estimated investment made in an asset individually?
– Is there a level playing field conducive environment available for companies?
– What are the pending legal issues impacting project progress?
– What are the royalty and contractual concerns affecting various assets?
Key Topics Covered:
Section I – Oil and Gas E&P Industry at a Glance
1. Industry review and Key Trends
2. Regulatory and Pricing Structure
3. Recent developments in Indian upstream segment
Section II- Company (Operator) wise Asset tracker
4. Public
5. Private (including individual and consortiums) (Key issues in block development will also be covered)
Companies Mentioned
– Adani Enterprises
– BHP Billion
– BP Exploration Alpha Ltd.
– Bengal Energy International Inc.
– British Gas Exploration and Production India Ltd. And JV
– Cairn Energy India Pvt Ltd
– Cairn India Ltd.
– Canoro Resources Ltd.
– Deep Energy LLC.
– ENI India Ltd.
– Essar Oil Ltd.
– Focus Energy Ltd.
– GAIL
– Geo Global Resources Ltd.
– GeoPetrol International Inc.
– Gujarat State Petroleum Corporation Ltd.
– Hardy Exploration & Production (India) Inc.
– Harish Chandra India Ltd. (HCIL)
– Hindustan Oil Exploration Company Ltd.
– IOCL
– Jay Polychem (India) limited (JPIL)
– Jubilant Oil & Gas Pvt. Ltd.
– Mercator Petroleum Pvt Ltd.
– Naftogaz India
– National Thermal Power Corporation Ltd.
– Niko Resource Ltd.
– OAO Gazprom
– Omkar Natural Resources Pvt. Ltd.
– Petrogas
– Premier Oil North East India
– Prize Petroleum Corporation Ltd.
– Quest Petroleum Pvt. Ltd.(QUEST)
– RIL
For more information visit http://www.researchandmarkets.com/research/43qrwz/the_exploration