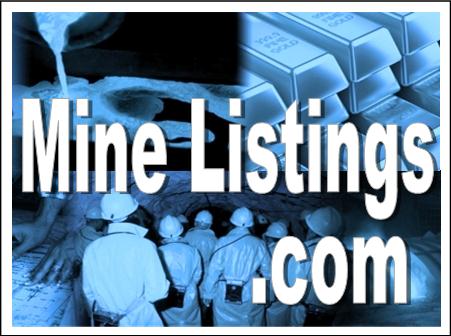 SAN LEANDRO, Calif.–(BUSINESS WIRE)–OSIsoft, LLC, a global leader enabling operational intelligence, today announced that a major U.S. Intelligence Community (IC) Agency has mandated installation of OSIsoft's PI System software as the information technology-operational technology (IT-OT) infrastructure for situational awareness at several major national facilities.
"We see this as a game changer for OSIsoft and the IC," said Martin Otterson, senior vice president of sales, marketing and industry at OSIsoft. "As the government continues to optimize critical infrastructure monitoring, there is a need to implement a software foundation that can deliver intelligence on all aspects of facility operations in real-time. We are pleased that OSIsoft has been picked as a proven leader with our PI System software to deliver the intelligence they need."
The PI System will aggregate historical and real-time sensor-based data from across numerous building, energy and IT systems to provide predictive analytics, improved reliability and better provisioning as part of a common operating picture for the IC's critical facilities and data centers worldwide.
"The PI System is recognized as the secure standard in operations monitoring for critical facilities. Deployed in over 17,000 sites monitoring 1.5 billion streams of data, the PI System delivers a holistic cybersecurity solution and true convergent monitoring," said Steven Sarnecki, vice president of federal and public sector at OSIsoft.
"The PI System is the recognized standard used in critical facilities and command centers. From nuclear power stations to the national electrical grid, the PI System is the trusted system to connect and centralize large volumes of distributed data for historical investigation, real-time decision making and predictive analytics," Sarnecki said. "This project's reference architecture will be a benchmark for sensor data acquisition and data center operations across the public sector."
The PI System is used around the globe to manage, monitor, and maintain critical infrastructure, including over 1000 leading utilities, 95 percent of the top oil and gas companies, and top chemical and pharmaceutical companies, as well government agencies at the municipal, state and federal level.
The installation of the PI System is targeted to begin in March 2016.
About OSIsoft, LLC Federal
OSIsoft is the global leader enabling operational intelligence. As the maker of the PI System, OSIsoft has delivered the premiere open enterprise infrastructure connecting sensor-based data, operations and stakeholders, and enabling real-time, actionable and predictive operational intelligence for over 35 years in over 110 countries. OSIsoft's government clients have long embraced the PI System to deliver real-time asset health, holistic cybersecurity, regulatory compliance and enterprise energy management.
Today various civilian agencies including the Department of Energy, the Department of Interior, the National Institutes of Health, the National Aeronautics and Space Administration, as well as a broad number of installations in the Department of Defense use the PI System. As a result of the PI System's unrivaled speed, reliability and scalability, 100 percent of the Federal Energy Regulatory Commission's Independent System Operators and Regional Transmission Organizations are able to ensure the security and stability of our nation's power grid.
Founded in 1980, OSIsoft, LLC is privately held and headquartered in San Leandro, Calif., with regional offices located worldwide, including the Washington, D.C. metro area. Learn more at www.osisoft.com/federal and www.osisoft.com.