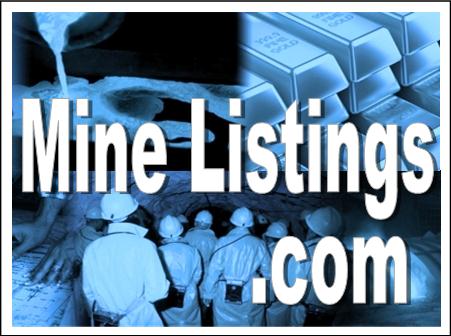 VANCOUVER, BRITISH COLUMBIA–(Marketwired – June 24, 2016) – Otis Gold Corp. ("Otis" or the "Company") (TSX VENTURE:OOO)(OTC PINK:OGLDF) announces that as a result of a review by the British Columbia Securities Commission, we are issuing this release to clarify certain technical disclosures.
The Company has engaged Mr. Paul D. Gray, PGeo (APEGBC #29833) as its independent Qualified Person ("QP") within the meaning of National Instrument 43-101 ("NI 43-101"), replacing Dr. John R. Carden on an interim basis. Mr. Gray has assumed responsibility for the Company's technical and scientific disclosures issued by Otis dating to June 2011, and as such this information can be relied on. Mr. Gray has, among other things, reviewed historical QA/QC and data verification procedures with Otis' technical personnel and reviewed all scientific and technical disclosures to ensure compliance with NI 43-101. Mr. Gray has reviewed and approved the scientific and technical contents contained in this news release.
Additionally, the Company is preparing an updated NI 43-101 Technical Report on its Oakley Project to replace the existing NI 43-101 Technical Report dated February 28, 2008 and entitled "Blue Hill Creek Gold Project – Geology, Mineralization, Resource Potential, Cassia County, Idaho, and advises that the resource estimate contained therein is not current and should not be relied on. The new Technical Report will, among other things, reflect the additional and contiguous land position staked at Matrix Creek (see News Release dated September 18, 2014) and drilling activity completed in 2014 (see News Release dated February 15, 2015) and will bring its resource estimate to a current status. This report, which has been commissioned and is in process, will be released upon completion.
About the Company
Otis is a resource company focused on the acquisition, exploration, and development of precious metal deposits in Idaho, USA. Otis is currently developing its flagship property, the Kilgore Gold Project, located in Clark County, Idaho.
ON BEHALF OF THE BOARD
Craig T. Lindsay, President and CEO
Neither the TSX Venture Exchange nor its Regulation Services Provider (as that term is defined in the policies of the TSX Venture Exchange) accepts responsibility for the adequacy or accuracy of this release.
The forward-looking information contained in this press release is made as of the date hereof and Otis undertakes no obligation to update publicly or revise any forward-looking information, whether as a result of new information, future events or otherwise, unless so required by applicable securities laws.
This news release does not constitute an offer to sell or a solicitation of an offer to sell any securities in the United States. The securities have not been and will not be registered under the United States Securities Act of 1933, as amended (the "U.S. Securities Act") or any state securities laws and may not be offered or sold within the United States or to U.S. Persons unless registered under the U.S. Securities Act and applicable state securities laws or an exemption from such registration is available.