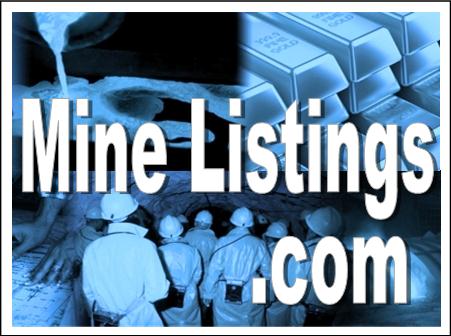 PERTH, WESTERN AUSTRALIA–(Marketwired – Jan. 27, 2016) –
NOT FOR DISTRIBUTION TO UNITED STATES NEWSWIRE SERVICES OR FOR DISSEMINATION IN THE UNITED STATES
Perseus Mining Limited ("Perseus" or the "Company") (TSX:PRU)(ASX:PRU) reports on its activities for the three month period ended December 31, 2015 (the "Quarter"). An executive summary is provided below. However, full details of activities in the December Quarter, including reconciled production and all-in site cash costs, are included in the Company's December 2015 Quarterly Activity Report released to the market on January 28, 2016. The full report is available for download from www.perseusmining.com, www.asx.com.au and www.sedar.com.
OPERATIONS – EDIKAN GOLD MINE, GHANA ("EDIKAN")
Increased mining activity at Fetish, Chirawewa and Fobinso open pits to accelerate access higher grade fresh ore supplies;
Pending access to higher grade ore zones, lower grade ore plus stockpiled ore provided mill feed resulting in quarterly gold production of 32,426ozs, and 76,693ozs of gold for the December 2015 Half Year;
Significant operating cost improvements achieved in prior quarters maintained with unit mining and processing costs of US$2.45/tonne mined and US$9.28/tonne processed respectively;
All-in site costs (including all development and sustaining capital) of US$1,208/oz for the December 2015 Half Year, close to midpoint of Half Year cost guidance range;
Quarterly gold sales of 32,616ozs at an average sales price of US$1,247/oz;
Infrastructure works for housing to relocate former residents of the Eastern Pits and Esuajah North mine take areas is on schedule and under budget.
DEVELOPMENT – SISSINGUÉ GOLD MINE, CÔTE D'IVOIRE ("SISSINGUÉ")
Spent US$5.1M of capital on an early works programme, pending decision on full-scale project construction;
Full scale development decision deferred due to weakening global economic environment and a desire to preserve balance sheet in a volatile capital market;
Continued implementing integrated security and community development programs in the Sissingué area to maintain social licence to operate.
CORPORATE
At December 31, 2015, Perseus's $164.9M of working capital included:
Immediately available cash and bullion of $99.1M;
Gold forward sales contracts for 120,267ozs of gold sold forward at an average price of US$1,276/oz and valued at $35.3M;
No third party debt (other than accounts payable in the ordinary course of business).
Note: All dollar amounts are expressed in Australian dollars unless notified otherwise.
FY2016 Production and Cost Guidance
Taking into account actual production and cost performance for the December 2015 Half Year, the production and cost guidance for the next Half Year and for the 12 month periods ending June 30, 2016 is as shown below.
Parameter
Units
December 2015 Half Year
June 2016
Half Year
Financial Year 2016
Gold Production
Ounces
76,693
95,000-115,000
172,000-192,000
All-In Site Cash Costs
US$/oz
1,208
1,100-1,3001
1,130-1,2501
1 This compares to Perseus's current hedge position of 120,267ozs of gold sold forward at a weighted average price of US$1,276/oz
The above represents a change from previous guidance as it incorporates the impact of the Quarter's production on the gold production schedule going forward. In terms of costs, a number of significant, sustainable cost savings have been achieved in recent periods but this improved cost performance is also impacted by the reduced production forecast when reported on a cost per ounce basis.
PROGRAM FOR MARCH 2016 QUARTER
Edikan Gold Mine
Produce gold at a total all-in site cost that is in line with Half Year guidance;
Continue to fine-tune plant metallurgical performance and maximise SAG mill throughput;
Continue training of operating and maintenance staff;
Continue to implement business improvement initiatives across all departments at Edikan;
Commence construction of houses to relocate former residents of the Eastern Pits mine take area;
Complete a feasibility study for mining the Esuajah South deposit using a selective underground mining method in preference to the currently planned open pit mining method; and
Complete the current re-assessment of geological datasets with the aim of formulating near mine exploration programmes targeting high grade mineralisation that can be mined using either underground mining or open pit mining methods.
Sissingué Gold Mine Development Project
Complete early works programme including but not limited to certain site works at Sissingué;
Continue to engage with all national, regional and local government and community security stakeholders to ensure that peace and security is maintained in the vicinity of Sissingué;
Review development plans and take a decision regarding the timing of the development of Sissingué; and
Continue exploration on the Mahalé exploration licence and at Sissingué.
Corporate
Continue to evaluate corporate opportunities for creating wealth without materially reducing balance sheet strength and in particular preserving cash reserves.
Jeffrey A Quartermaine
Managing Director and Chief Executive Officer
Competent Person Statement: All production targets for the Edikan Gold Mine referred to in this report are underpinned by estimated Ore Reserves which have been prepared by competent persons in accordance with the requirements of the JORC Code.
Caution Regarding Forward Looking Information: This report contains forward-looking information which is based on the assumptions, estimates, analysis and opinions of management made in light of its experience and its perception of trends, current conditions and expected developments, as well as other factors that management of the Company believes to be relevant and reasonable in the circumstances at the date that such statements are made, but which may prove to be incorrect. Assumptions have been made by the Company regarding, among other things: the price of gold, continuing commercial production at the Edikan Gold Mine without any major disruption, development of a mine at Sissingué, the receipt of required governmental approvals, the accuracy of capital and operating cost estimates, the ability of the Company to operate in a safe, efficient and effective manner and the ability of the Company to obtain financing as and when required and on reasonable terms. Readers are cautioned that the foregoing list is not exhaustive of all factors and assumptions which may have been used by the Company. Although management believes that the assumptions made by the Company and the expectations represented by such information are reasonable, there can be no assurance that the forward-looking information will prove to be accurate. Forward-looking information involves known and unknown risks, uncertainties, and other factors which may cause the actual results, performance or achievements of the Company to be materially different from any anticipated future results, performance or achievements expressed or implied by such forward-looking information. Such factors include, among others, the actual market price of gold, the actual results of current exploration, the actual results of future exploration, changes in project parameters as plans continue to be evaluated, as well as those factors disclosed in the Company's publicly filed documents. The Company believes that the assumptions and expectations reflected in the forward-looking information are reasonable. Assumptions have been made regarding, among other things, the Company's ability to carry on its exploration and development activities, the timely receipt of required approvals, the price of gold, the ability of the Company to operate in a safe, efficient and effective manner and the ability of the Company to obtain financing as and when required and on reasonable terms. Readers should not place undue reliance on forward-looking information. Perseus does not undertake to update any forward-looking information, except in accordance with applicable securities laws.