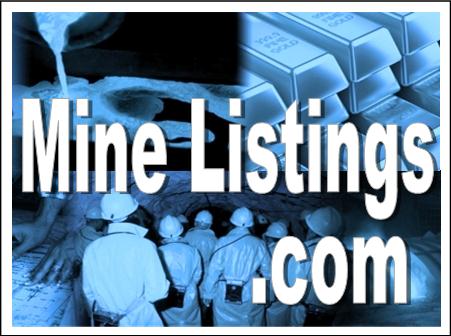 SAN FRANCISCO–(BUSINESS WIRE)–Pacific Gas and Electric Company (PG&E) was named as one of the best places to work in the U.S. by the Human Rights Campaign (HRC), the largest national civil rights organization working to achieve workplace equality for lesbian, gay, bisexual and transgender (LGBT) Americans. For the 13th straight year, the company received a perfect 100 percent rating on the HRC's annual Corporate Equality Index (CEI) for their consistently strong commitment to embrace diversity and inclusion.
In compiling the CEI report, the HRC surveyed the top-grossing 1,000 publicly-traded companies and the top-200 grossing law firms on their inclusive policies, practices and benefits for LGBT employees.
PG&E received perfect scores in the four key areas:
equal employment opportunity policy;
employment benefits;
organizational competency in LGBT inclusion;
public commitment on recruiting, supplier diversity and public support for LGBT equality under the law.
"In order for us to deliver safe, reliable, affordable and clean energy to our customers, PG&E has worked hard to develop an environment where our employees can do their very best every day. We've accomplished this by establishing and maintaining an inclusive culture and hiring a workforce that reflects our diverse customer base, supports our core values of diversity and inclusion and builds a strong and diverse supply chain," said PG&E Vice President of Talent Management and Chief Diversity Officer Laura Butler.
"We're very proud to have received a perfect score for 13 consecutive years from the HRC. This honor reflects our commitment to practicing our values and working together to build a better California," added Butler.
"In this 2016 Corporate Equality Index, hundreds of major businesses responded to our new standards for workplace equality with exceptional leadership. PG&E not only meets these standards, it goes above and beyond the call of duty, making commitment to equality a fundamental aspect of its corporate values," said HRC Foundation Workplace Equality Program Director Deena Fidas.
PG&E was one of 407 major U.S. businesses which earned a rating of 100 this year.
The HRC is just one of many organizations which have recently recognized PG&E for its commitment to diversity and inclusion. In 2015, DiversityInc ranked PG&E as one of the top five utilities in the nation for diversity for the seventh straight year. The Latina Style 50 Report recognized PG&E for the fifth time as one of the best companies for Latinas to work for in the U.S. In addition, Affinity Inc. Magazine named PG&E as one of 100 Top Corporations for LGBT Economic Empowerment.
In terms of being committed to the communities it serves, PG&E made a $250,000 contribution to the National Center for Lesbian Rights in 2015. PG&E also played host to more than 200 representatives of LGBT-owned enterprises at the first stop on a nationwide LGBT Business Builder last year, co-sponsored by the U.S. Small Business Administration and the National Gay and Lesbian Chamber of Commerce (NGLCC).
Information on PG&E's diversity and inclusion efforts is available on the company website.
The HRC's CEI report provides a detailed analysis and rating of large U.S. employers and their policies and practices regarding LGBT employees. The report also serves as the national benchmarking tool on corporate policies and practices for LGBT employees.
About PG&E
Pacific Gas and Electric Company, a subsidiary of PG&E Corporation (NYSE:PCG), is one of the largest combined natural gas and electric utilities in the United States. Based in San Francisco, with more than 20,000 employees, the company delivers some of the nation's cleanest energy to nearly 16 million people in Northern and Central California. For more information, visit www.pge.com/ and www.pge.com/en/about/newsroom/index.page.
http://www.pgecurrents.com/
http://www.facebook.com/pacificgasandelectric
https://twitter.com/pge4me
http://www.linkedin.com/company/pacific-gas-and-electric-company
http://www.youtube.com/user/pgevideo