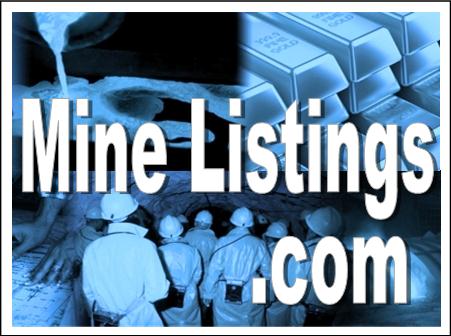 TULSA, Okla.–(BUSINESS WIRE)–Pinkerton Law, P.C. gives notice that on January 14, 2016, it filed a class action lawsuit, John Bumgarner v. The Williams Companies, Inc. and Energy Transfer Equity, L.P., Case No. 16-cv-26-GKF-FHM, in the United States District Court for the Northern District of Oklahoma, which is located at 333 W. 4th Street, Suite 411, Tulsa, Oklahoma, 74103. The Honorable United States District Judge Gregory K. Frizzell was assigned to the case. An Amended Class Action Complaint was filed on February 1, 2016.
The alleged class is comprised of the holders of the common stock of The Williams Companies, Inc. as of September 28, 2015, and after, though it excludes any individual or entity affiliated with any Defendant. The Amended Complaint alleges the knowing misrepresentation by one or more executive officers and certain directors of The Williams Companies, Inc. ("Williams"), and one or more of the executive officers of Energy Transfer Equity, L.P. ("ETE"), in a joint press release on September 28, 2015 of there being an increase in earnings before interest, taxes, depreciation, and amortization ("EBITDA") in excess of $2 billion per year in synergies arising from the proposed merger of The Williams Companies, Inc. into Energy Transfer Corp. L.P. pursuant to the merger agreement announced that day. Apart from the alleged misrepresentation of in excess of $2 billion in annual synergies, certain specifics within it are challenged in the Complaint:
An uplift to EBITDA from commercial synergies in the Northeast liquids business of the combined companies. It is claimed that 200-300 thousand barrels per day ("BPD") of natural gas liquids ("NGL") volume with ethane rejection, and up to 500,000 BPD with full ethane recovery, can be diverted onto pipelines operated by ETE (and its affiliates), while potentially base-loading a new project with NGL volumes currently controlled by Williams. This assumption accounts for $350-850 million of the projected $2 billion in commercial synergies, depending upon ethane rejection/recovery, but is materially overstated by a factor of 10 or more, depending on the purported ability of Williams (through its master limited partnership affiliate, Williams Partners LP, or "WPZ") to entice uncontrolled barrels onto ETE pipelines.
A forecast for $300-400 million of increased EBITDA that Williams/ETE claim can be achieved by diverting 60 thousand BPD of incremental Williams volume in the Rockies region to baseload a new pipeline that connects with ETE's Godley processing plant and Mont Belvieu. This is alleged to not be probable or even possible, because of the disclosed sales by WPZ West, and because WPZ's Rockies plants already have access to Williams' Conway and Oneok's Bushton fractionator, and because the market spreads between Conway and Mont Belvieu are less than $0.08 per gallon.
Guidance from Williams/ETE for projections of $250 million in incremental EBITDA from bringing compression services in-house. Such services are already mostly in-house due to the merger of Access Midstream Partners with WPZ in 2014.
$160 million of EBITDA projected to be generated by connecting ETE's Transwestern System with WPZ's Northwest Pipeline system ("NWPL"), and adding by-directional capability to the network. This is an alleged misrepresentation because the pipes are already connected via piping at the outlet of various processing plants in the San Juan Basin. Moreover, NWPL is already fully subscribed by existing customers for an average remaining life of nine years according to the May 13, 2015 Williams' Analyst Day package on page E-9. Virtually all of the $160 million in EBITDA ascribed to this "synergistic" idea is unattainable or would be enjoyed by NWPL shippers who hold/control the capacity.
It is further alleged that with respect to each of the above so-called EBITDA increases from synergies, there is no statement of which entity is the beneficiary of any actual EBITDA increase.
Additional misrepresentations by ETE and the contrary evidence are alleged: (i) the statement in the September 28, 2015 press release that there was "no expected impact to WPZ's credit ratings," when there was a same credit rating day impact that had to be known through a meeting by ETE with Fitch Rating Service; (2) the statement that there were potential operational cost savings of up to $400 million per annum with WPZ joining the Energy Transfer Shared Service Model, which failed to consider the 50% IDR from WPZ; and (3) the statement by Mr. Jamie Welch, CFO of ETE, that its business had a ratio of debt to EBITDA of 4.5, when public financial disclosures contradict it.
The misrepresentations by Williams and ETE are alleged as continuing in the draft S-4 Registration Statement filed with the SEC on November 24, 2015 (the "S-4"). In addition, a pre-effective amendment was filed to the S-4 on January 12, 2016 (the "Amendment"). This Amendment includes an alleged virtual admission by Williams of the misrepresentation that synergies will exceed $2 billion annual increase in EBITDA. In addition, a material omission is alleged in the S-4 and the Amendment with respect to the lack of information at the time of the merger agreement concerning a reversal of a 2015 tax benefit for Energy Transfer Partners LP, which at the time of the merger vote gave a distribution coverage ratio of 1.03. After the reversal of the tax credit announced on November 4, 2015, the distribution coverage ratio would have been 0.94. An ongoing distribution coverage ratio below 1.0 is considered to be unsustainable.
The above misrepresentations are alleged to be in violation of Section 14 of the Securities Exchange Act of 1934.
The lawsuit further alleges entitlement to a preliminary and a permanent injunction, because of irreparable harm to Williams' shareholders, the likelihood of success on the merits, the balance of equities in favor of the Plaintiff, and the public interest. No actual damages are alleged at present.
You have the right to apply to serve as a lead Plaintiff, depending upon your shareholdings in Williams, which motion must be filed not later than 60 days from the date this notice is published.
Should you be a member of the alleged class, you will at an appropriate time be given an opportunity to opt out, if you wish. Similarly, there will be further notice with respect to filing a claim in the case.
You may inquire concerning this lawsuit by contacting: Laurence L. Pinkerton, Pinkerton Law, P.C., Penthouse Suite, 15 E. 5th Street, Tulsa, Oklahoma 74103, telephone (918) 587-1800, pf@att.net.