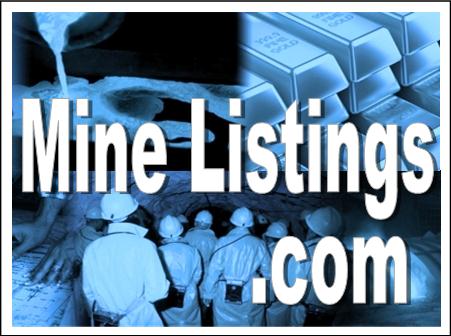 DUBLIN–(BUSINESS WIRE)–Research and Markets (http://www.researchandmarkets.com/research/7qnm6w/precious_metals) has announced the addition of the "Precious Metals Mining in Ghana to 2020 – a Focus on the Gold Industry" report to their offering.
Ghana had the world's ninth-largest gold metal reserves at 2,000 tonnes (t) or 3.6% of the global total at the end of 2014, with reserves spread across the region of Ashanti and other Western regions – across the four belts of Kibi, Ashanti, Asankrangwa and the Sefwi.
The 'Precious Metals Mining in Ghana to 2020 – a Focus on the Gold Industry' report comprehensively covers Ghana's gold reserves, grade and reserves by selected mines and major producing companies, the historic and forecast data on gold production and historic and forecast production by selected gold mines and gold prices.
The report also includes factors affecting demand for gold, profiles of major gold producing companies and information on the active, exploration and development gold projects.
The Fiscal Regime section provides information about the country's regulatory authority, laws, licenses and other fiscal regime information such as taxes, rates and other charges applicable to the mining of the commodity in the country.
Key Highlights:
– Gold mine (or metal content in the ore) production was 3.2 million ounces in 2014 – down by 8.2% over 2013 due to a fall in production at the Ahafo, Iduapriem and Tarkwa mines.
– Artisanal gold mining plays a major role. Artisanal miners produced 1.5 million ounces of gold, accounting for 46.9% of the country's production in 2014.
– The Ghanaian mining industry is regulated by the Minerals and Mining Act 2006, and is managed by the Ministry of Land and Resources and the Environment Protection Agency. The Minerals Commission is equally involved in the co-ordination and implementation of mining policies.
Key Topics Covered:
1 Executive Summary
2 Gold Mining in Ghana – Reserves and Production
3 Major Precious Metals Producers in Ghana
4 Fiscal Regime
5 Appendix
Companies Mentioned
– Newmont Mining Corporation
– Gold Fields Ltd
– AngloGold Ashanti Ltd
– Kinross Gold Corporation
For more information visit http://www.researchandmarkets.com/research/7qnm6w/precious_metals