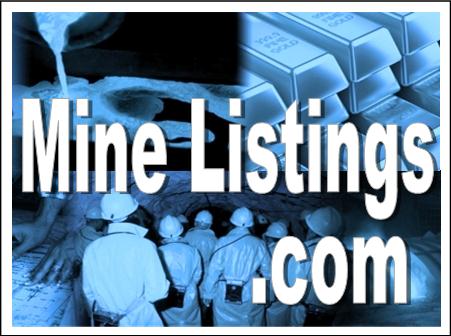 DUBLIN–(BUSINESS WIRE)–Research and Markets (http://www.researchandmarkets.com/research/ctwxh2/precious_metals) has announced the addition of the "Precious Metals Mining in Turkey to 2020 – a Focus on the Gold Industry" report to their offering.
According to the Turkish Gold Miners Association, Turkey had 800t or 1.5% of global gold reserves and 5,700t of predicted resources at the end of 2014. Significant gold deposits are found in the Usak and Erzincan province.
The 'Precious Metals Mining in Turkey to 2020 – a Focus on the Gold Industry' report comprehensively covers Turkish gold reserves, reserves by deposits and by grade and ore type for selected mines, the historic and forecast data on gold production and historic and forecast production by selected gold mines.
The report also includes factors affecting demand for gold, profiles of major gold producing companies and information on the active, exploration and development gold projects.
The Fiscal Regime section provides information about the country's regulatory authority, laws, licenses and other fiscal regime information such as taxes, rates and other charges applicable to the mining of the commodity in the country.
Key Highlights:
– Kisladag – located in Western Anatolia, Usak, is one of the country's largest gold porphyry deposits formed under a coeval volcanic complex and consists of biotite, magnetite and quartz type ores. The deposit contained 229.6t of proven and probable gold reserves with a grade of 1.0g/t and 294.8t of measured and indicated gold resources as of December 2014.
– Turkish gold mine production was 1.1 million ounces – down by 7.5% over 2013 due to a fall in production by 44,000 ounces at the Copler mine, one of the largest in Turkey, and a fall of 33,000 ounces at Koza Altin Isletmeleri AS, the largest gold mine producer in the country.
– The country's mining industry is governed by the Ministry of Energy and Mineral Resources. The Mining Law No. 3213 of 1985 was amended by Law No. 5995 of June 2004 to create a more investment-friendly environment for local and foreign investors.
Key Topics Covered:
1 Executive Summary
2 Gold Mining in Turkey – Reserves and Production
3 Major Gold Producers in Turkey
4 Fiscal Regime
5 Appendix
Companies Mentioned
– Koza Altin Isletmeleri AS
– Eldorado Gold Corporation
– Alacer Gold Corp
For more information visit http://www.researchandmarkets.com/research/ctwxh2/precious_metals