Prize Mining Corporation
TSX VENTURE : PRZ.H
NEX BOARD : PRZ.H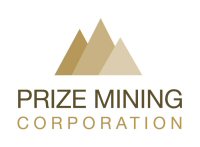 June 24, 2016 17:02 ET
Termination of Proposed Business Combination With GreenScience Technologies Inc., Departure of Chief Financial Officer and August 15, 2016 Shareholders Meeting
CALGARY, ALBERTA–(Marketwired – June 24, 2016) –
NOT FOR DISTRIBUTION TO U.S. NEWSWIRE SERVICES OR DISSEMINATION IN THE UNITED STATES
Prize Mining Corporation (NEX:PRZ.H) (the "Corporation" or "Prize") announces that the exclusivity agreement dated September 10, 2015 and a non-binding letter of intent dated May 12, 2015 which together set out the basic terms and conditions for the acquisition (the "Transaction") by Prize of all of the issued and outstanding shares of GreenScience Technologies Inc. ("GS Technologies") in exchange for common shares of Prize and as announced on September 24th, 2015 has been terminated. Prize carried out an extensive due diligence on GS Technologies alongside negotiations on a Definitive Agreement and accompanying financing. Unfortunately these could not be finalized. Prize continues to look for other opportunities and is excited about the return of the Precious Metals market
Departure of Nigel Kirkwood
Prize also announces the resignation of Nigel Kirkwood as Chief Financial Officer of the Corporation. We wish Mr. Kirkwood all the best on his future endeavors. Prize has commenced a search for a replacement Chief Financial Officer.
Annual General and Special Meeting of Shareholders
An annual general and special meeting of the shareholders of the Corporation will be held at 4:00 pm on August 15, 2016 at 1000, 250 – 2nd Street S.W., Calgary Alberta. At the meeting, shareholders will be asked to elect 4 directors for the ensuing year, re-appoint Davidson & Company LLP as the Corporation's auditors for the ensuing year, approve a consolidation of the Corporation's common shares and re-approve the Corporation's stock option plan.
ON BEHALF OF THE BOARD OF PRIZE MINING CORPORATION
Feisal Somji, Chairman and CEO
Neither TSX Venture Exchange nor its Regulation Services Provider (as that term is defined in the policies of the TSX Venture Exchange) accepts responsibility for the adequacy or accuracy of this release.