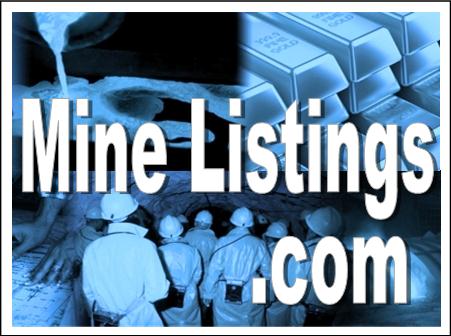 Rio Tinto plc (ASX:RIO,LSE:RIO,NYSE:RIO) released its full-year results for 2015, commenting that its underlying earnings came in at $4.5 billion. According to Reuters, that's the company's worst performance in 11 years.
Commenting on the situation, Chief Executive Sam Walsh focused on the company's attempts to cut costs and strengthen its balance sheet in today's difficult market conditions. He said:
Against a highly challenging environment, Rio Tinto delivered a strong performance in 2015 with underlying earnings of $4.5 billion. We continued to take decisive action to preserve cash through further cost reductions, lower capital expenditure and the release of working capital. This focus on cash resulted in operating cash flows of $9.4 billion.

At the same time, we have significantly strengthened our balance sheet and finished 2015 with net debt of $13.8 billion, which is $700 million better than the $14.5 billion pro-forma position at the end of 2014.

The continued deterioration in the macro environment has generated widespread market uncertainty. We are embarking on a new round of proactive measures to cut our operating costs by a further $1 billion in 2016 followed by an additional goal of $1 billion in 2017. We are also reducing our capital expenditure to $4 billion in 2016 and $5 billion in 2017, an overall reduction of $3 billion compared with our previous guidance.

These significant actions provide us with the confidence that we remain robustly positioned to maintain both balance sheet strength and deliver shareholder returns through the cycle.
Jan du Plessis, chairman of Rio Tinto, also commented, stating that the company has revised its current dividend policy:
…with the continuing uncertain market outlook, the board believes that maintaining the current progressive dividend policy would constrain the business and act against shareholders' long-term interests. We are therefore replacing the progressive dividend policy with a more flexible approach that will allow the distribution of returns to reflect better the company's position and outlook. For 2016, we intend that the full year dividend will not be less than 110 US cents per share.
Click here to read the full Rio Tinto plc (ASX:RIO,LSE:RIO,NYSE:RIO) press release.
Get Our Expert Guide to Coal Investing FREE!

Download this FREE Special Report, Coal Price Forecast 2015 Types of Coal, Coal Prices and Coal Stocks
The post Rio Tinto Sees Worst Underlying Earnings in 11 Years appeared first on Investing News Network.