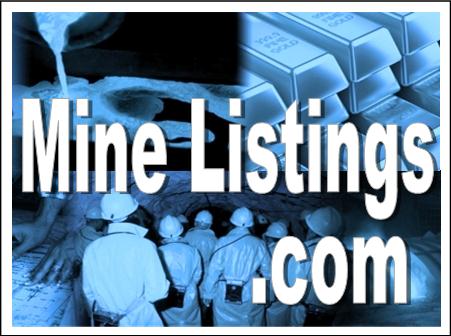 MONTRÉAL, QUÉBEC–(Marketwired – Jan. 28, 2016) – Canadian Metals Inc. ( The "Corporation") (CSE:CME) is proud to announce the arrival of Mr. Roland Courtemanche, Eng amongst its team as the Special Advisor of Canadian Metals. M. Courtemanche will work closely with all the Corporation's directors for the development of the Corporation.
Mr. Roland Courtemanche, a professional engineer with a mechanical degree having more than 42 years of experience, the last 18 years with Consultants MESAR inc., is actually in charge of the industrial group serving many large clients namely:RIMA, ArcelorMittal, RioTinto, Hydro Quebec, Saint-Gobain, Air Liquide, ESSO, Kruger, Lafarge, Bombardier, Norsk Hydro, Alcoa, etc. He spent his career working with people from different cultures in different countries: Norway, France, Belgium, USA, South Africa, Venezuela, Brazil sharing instructions for the design and construction of new plant sites (specifically in South Africa, Venezuela, Norway, Brazil and USA) in accordance with local codes.His field of specialized expertise for the design and operation of silicon carbide factories . During his career, he served as a project engineer, maintenance supervisor, construction manager, plant manager, vice president engineering services. The industries with which he was personnally involved are primarily associated with silicon carbide production, iron and titanium, mine and foundry, aluminum, silicon metal, polyethylene, and petroleum (pet coke production).
We are very pleased to welcome Roland Courtemanche to our ranks, his experience and expertise in operating, designing and constructing new plant sites will significantly enhance our team and be a major benefit to the Company in all future development steps that will be implemented following the publication of a Pre-economic assessment ( PEA ) which should be made public within the coming weeks" stated Stephane Leblanc, CEO of the Company.
About Canadian Metals
Canadian Metals Inc. is focused exclusively on the development of its Langis Project, a high-purity silica deposit located in the province of Quebec. The Company is rapidly positioning itself to eventually become a North American ferrosilicon and silicon metal producer.
For almost a decade, quartz from the Langis quarry has been exported to Europe for ferrosilicon production. Canadian Metals has rapidly built an international management team with local talent with a view to implementing a ferrosilicon plant in Quebec for converting the Langis silica into high grade ferrosilicon. With the goal to create approximately one hundred highly qualified direct jobs and some three hundred indirect jobs, Canadian Metals strongly believes that the Province of Quebec benefits from all of the required infrastructures, including transportation, port facilities, clean and renewable energy source and skilled labor in order to successfully implement this metals and minerals project.
Neither the CSE nor its Regulation Services Provider accepts responsibility for the adequacy or accuracy of this release.