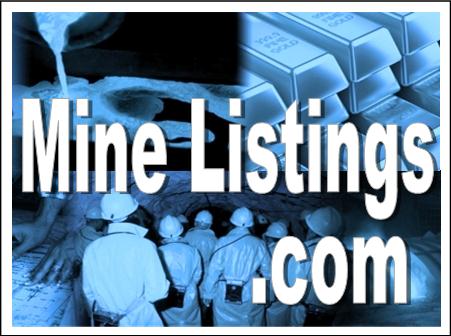 The planned sale of up to 5 per cent of Saudi Arabia's state oil producer could create not only the world's largest publicly traded energy company but the biggest initial public offering of all time. More than this, however, the move also offers the rest of the world access to one of the kingdom's prized industries — and could pave the way for greater internationalisation of the Saudi economy.
Saudi Aramco's IPO is part of a transformation plan, envisaged by the powerbroker deputy crown prince Mohammed bin Salman, which seeks broad-based privatisation to boost employment and diversify the kingdom away from oil. But there is scepticism about whether the country is capable of such an overhaul when its people have grown accustomed to the state providing cradle-to-grave services.
Even partially untangling entities such as Saudi Aramco from the state will be difficult: in addition to exploiting the kingdom's hydrocarbon riches, the company — which employs 65,000 people — constructs schools, hospitals and sport stadiums.
Conversations about its partial privatisation, which Prince Mohammed believes could value Saudi Aramco at $2tn, illuminate some of the obstacles to opening up important industries to external influence.
, the new Saudi energy minister, said earlier this month that the public offering would allow the government to invest proceeds and future dividends into non-oil investments, as well as showcasing Saudi Aramco as a big participant in global capital markets, enabling its international expansion and boosting transparency.
To whet the appetite of international bankers, investors and lawyers, the company is weighing a dual listing in Saudi Arabia and on a foreign exchange such as London, New York or Hong Kong. The was opened to foreign investors in June 2015, but in a gradual and limited fashion. An Aramco listing could draw more foreign capital to Saudi Arabia, and "a dual listing with a developed market stock exchange could help advance Tadawul's international recognition and presumably result in slightly higher valuation of Aramco", analysts at State Street, an investment management company, said.
But Mr al-Falih, speaking to reporters after the of Opec ministers, highlighted some of the complications for outside investors of any listing, which is likely to take place by 2018. An IPO would mean "extensive rewiring of our financials and the relationship with the government", he said, including the company's accounting practices and tax obligations. "It would require a significant amount of time."
Industry analysts have questioned how an entity that is deeply involved in the state's primary economic activity could also ensure that it is acting in the best interests of any minority shareholders.
Mr al-Falih, who was the former chief executive of Saudi Aramco and remains chairman, said tasks undertaken on behalf of the government rather than for the company itself, such as infrastructure projects, would have to be "delineated". Traditionally such separation has not existed.
But the government, he said, will continue to make sovereign decisions on production and capacity even after an IPO. "[Investors] are going to have to accept it. It is part of the package of buying into the lowest-cost producer."
Political involvement in decision making could be a turn-off to investors, says Neil Beveridge, oil analyst at Bernstein: "To what extent will government and shareholder interests be aligned?" Such questions can be asked of other entities in the kingdom that could be privatised in the coming years.
Details of the have yet to be unveiled, but it aims to boost the private sector from 45 per cent of the economy to 60 per cent by 2030. The economic ministry's first strategic objective under the NTP is to calculate how much revenue can be generated by selling off stakes in state-owned companies such as Saudi Aramco.
The NTP aims to cut unemployment from 11.6 per cent to 7 per cent in the next 15 years; create 450,000 new private sector jobs; and trim the public sector wage bill from 45 per cent to 40 per cent of budgetary spending by 2020. Shifting even some of this salary burden to the private sector could ease financial pressures.
Planned privatisation measures include raising the share of facilities operated by the private sector, with a focus on desalination and wastewater treatment, power generation, postal services, education and road, rail and ports, according to rating agency Moody's.
"Reforms aimed at improving the business environment and competitiveness and fostering private sector development will support Saudi Arabia's economic strength," it said in a report.
Saudi Post Corporation, with 10,000 staff, and the Saline Water Conversion Corporation have been identified among the first to be put on the block and could be test cases for a series of state asset sales. Larger ones, such as Saudi Aramco, would come after.
Raghu Mandagolathur, head of research at Markaz, a Kuwaiti investment bank, estimates that the government could raise $50bn-$70bn over the next few years as it seeks to plug budget deficits, this year forecast at $88bn. "Even if privatisation can help bridge 10 per cent of this estimated deficit, that will relieve some pressure in terms of borrowing needs."