Stellar Completes Trial Mining at Baoulé Kimberlite
June 13, 2016
June 13, 16 by David Brummer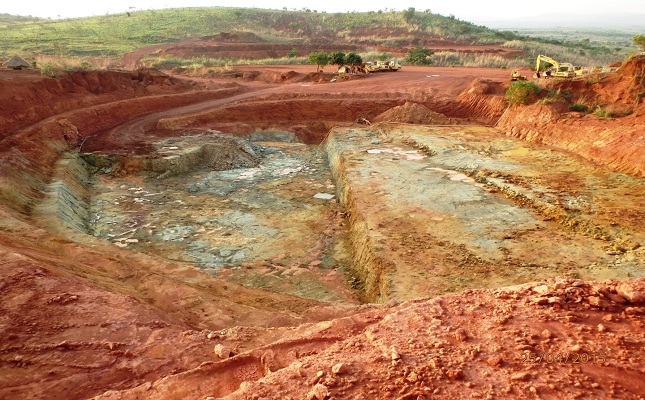 (IDEX Online News) – West Africa-focused diamond development company Stellar Diamonds plc, has announced the completion of its trial mining exercise at its Baoulé kimberlite pipe in Guinea.
The company mentioned several highlights in its review of mining activities at its 75-percent owned, five hectare Baoulé kimberlite pipe. These included a 100,000 ton bulk sample and the recovery of 11,808 carats at an average grade of 11.4 carats per hundred tons at a +1.25mm cut off. Stellar recovered 929 stones of greater than 1 carat, including numerous high value gem and fancy colored (yellow) diamonds. The eastern lobe at Baoulé returned a higher grade than its western lobe counterpart – 13.3 carat per hundred tons vs. 9.8 carats per hundred tons, respectively.
The company has sold more than 8,400 carats to date in three diamond sales, which have realized more than $1 million in gross revenue. Diamond values have varied from $91 to $156 per carat, depending on market sentiment and the diamond mix of parcels sold. However, a number of gem and fancy colored diamonds commanded premiums and values of up to $6,800 per carat.
Stellar intends to sell a further parcel of 3,188 carat, its fourth, later this month via an online auction using the DDA Trading platform. Viewings of the goods will take place from 20 to 27 June 2016 in Antwerp with the auction closing on June 28.