Stornoway's Renard Project Stands 96% Complete
June 6, 2016
June 06, 16 by David Brummer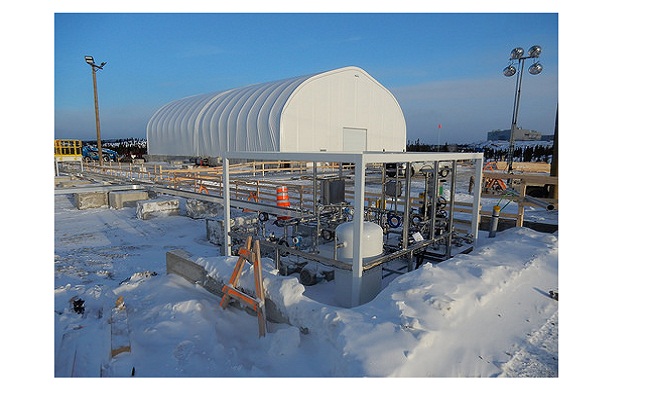 (IDEX Online News) – Stornoway Diamond Corporation has provided an update on the progress of operational readiness at its Renard Diamond Project, ahead of expected first diamond production later this year.
The company said that overall construction stood at 96 percent at the end of May compared to the initial plan of 82 percent. All major equipment and control systems have been installed in the project's diamond process plant, primary crusher and processed kimberlite load-out facility, and Pre-Operational Verification procedures are well advanced. The project's power plant, water treatment facility and maintenance facilities are fully operational.
The first ore is scheduled to be delivered to the plant by the end of September, with commercial production slated to commence by the end of December.
Renard 2-Renard 3 and Renard 65 open pits have produced 697,895 tons of ore or 148 percent of the original plan. Delivery of ore to the stockpiles is now being achieved at a rate sufficient to commence the project's planned production ramp up.
The Renard Diamond Project is located 350 kilometers north of Chibougamau in the James Bay region of north-central Québec.