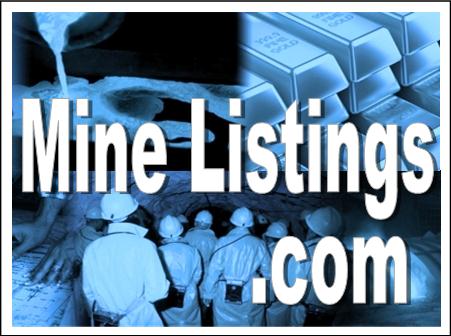 DENVER–(BUSINESS WIRE)–Summit Materials, Inc. (NYSE:SUM, "Summit" or the "Company"), a leading vertically integrated construction materials company, today announced that it has acquired Sierra Ready Mix, LLC ("Sierra"), a vertically integrated aggregates and ready-mix concrete business located in Las Vegas, Nevada. The acquisition provides Summit with premier, well-located assets in an expanding market.
Sierra is a well-established aggregates and ready-mix concrete supplier in the Las Vegas market with an excellent reputation for quality and service. It operates a sand & gravel pit and two ready-mix concrete facilities, and has a well-balanced exposure across all end-use segments. Sierra's management team is remaining in place to continue to grow and develop the business.
Tom Hill, CEO of Summit, stated, "Sierra's vertically integrated operations are a good fit within our Utah-based Kilgore platform and a very sound entry into Las Vegas, the next large market south of the Wasatch Front in Utah. Sierra has a solid position in a sizeable market at an attractive point in the recovery cycle. We are pleased to welcome Sierra's truly talented team to our rapidly growing company."
About Summit Materials
Summit Materials is a leading vertically integrated construction materials company that supplies aggregates, cement, ready-mix concrete and asphalt in the United States and British Columbia, Canada. Summit is a geographically diverse, aggregates-based business of scale that offers customers a single-source provider of construction materials and related downstream products in the residential, nonresidential, and public infrastructure end markets. Summit has a strong track record of successful acquisitions since its founding and continues to pursue growth opportunities in new and existing markets.
For more information about Summit Materials, please visit www.summit-materials.com.
Cautionary Statement Regarding Forward-Looking Statements
This press release contains forward-looking statements within the meaning of the federal securities laws, including with respect to Summit's anticipated benefits from its acquisitions. Forward-looking statements relate to expectations, beliefs, projections, future plans and strategies, anticipated events or trends and similar expressions concerning matters that are not historical facts. In some cases, forward-looking statements may be identified by the use of words such as "may," "will," "should," "anticipate," "believe," "expect," "intend," "estimate," "plan," "outlook" and "project" and other similar expressions that predict or indicate future events or trends or that are not statements of solely historical matters. Forward-looking statements are based on information available at the time those statements are made and/or management's reasonable belief as of that time with respect to future events, and are subject to risks and uncertainties that could cause actual performance or results to differ materially from those expressed in or suggested by the forward looking statements. A discussion of factors that may affect future results is contained in Summit's Annual Report on Form 10-K for the fiscal year ended January 2, 2016 filed with the Securities and Exchange Commission (the "SEC"), as such factors may be updated from time to time by Summit's subsequent filings with the SEC. Summit does not intend, and disclaims any obligation, to publicly update or revise any forward-looking statements after the date hereof, except as required by federal securities laws.