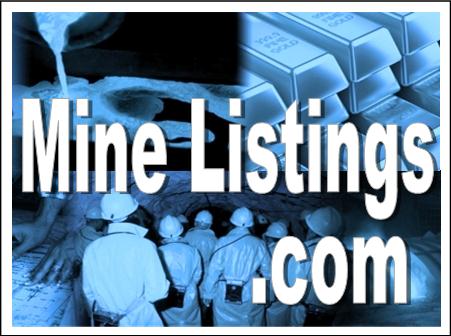 VANCOUVER, BRITISH COLUMBIA–(Marketwired – July 5, 2016) – Tahoe Resources Inc. ("Tahoe" or the "Company") (TSX:THO)(NYSE:TAHO) today announced that the Company has acquired from Goldcorp Inc. (TSX:G)(NYSE:GG) ("Goldcorp") for $12.5 million in cash Goldcorp's 2% net smelter return ("NSR") royalty related to production at Tahoe's 100%-owned Bell Creek Mine. The parties have also signed a letter of intent to increase Tahoe's ownership interest in the Whitney Joint Venture ("Whitney JV") to 100%, with Goldcorp's current interest of approximately 30% being reduced to a 2% NSR royalty. Under the terms of the letter of intent, Tahoe will assume all closure liabilities with respect to the Whitney JV properties, including historic liabilities not previously assumed by the Whitney JV. These historic liabilities are currently estimated by Tahoe to total approximately $12.0 million, an amount that Tahoe believes could be reduced through the development and operation of an open-pit mine. The Whitney JV transaction is subject to execution of a definitive agreement and to the approval of Tahoe's Board of Directors. (All amounts are in US dollars.)
Both the Whitney Project, currently a 70% (Tahoe) – 30% (Goldcorp) joint venture with Tahoe as the operator, and the Bell Creek Mine are located approximately 20 kilometres east of the center of Timmins, Ontario.
The Whitney JV covers approximately 8.9 km2 of highly prospective exploration property on which the former producing Hallnor, Broulan Reef, Bonwhit and Hugh Pam mines are located. Together, these historic properties have produced a total of 2.4 million ounces of gold. Tahoe is currently engaged in a 70,000 metre surface drilling program aimed at confirming and expanding resources and advancing a model based on a planned open-pit operation that would transition to underground mining.
Kevin McArthur, Executive Chair and Chief Executive Officer of Tahoe, commented: "Bell Creek and Whitney are two key components of our strategy to grow gold production in Timmins to over 250,000 ounces per year by 2020. At Bell Creek, we are eliminating the 2% NSR royalty at a time when the new shaft project is expected to double production and to significantly increase mine life. To the south of Bell Creek, Whitney has open pit and underground potential in close proximity to the Bell Creek mill. We are pleased to be advancing Whitney as a wholly owned project. We also look forward to continuing our work with Goldcorp to maximize the value of the Timmins Gold Camp for all stakeholders."
About Tahoe Resources Inc.
Tahoe's strategy is to responsibly operate precious metals mines, to pay significant shareholder dividends and to grow by developing long-term, low-cost assets in the Americas. Tahoe is a member of the S&P/TSX Composite and TSX Global Mining indices and the GDX and Russell 3000 on the NYSE. The Company is listed on the TSX as THO and on the NYSE as TAHO.
Qualified Person Statement
Technical information in this press release has been approved by Charlie Muerhoff, Vice President, Technical Services, Tahoe Resources Inc., a Qualified Person as defined by NI 43-101.
Forward-Looking Statements
This news release contains "forward-looking information" within the meaning of applicable Canadian securities legislation, and "forward-looking statements" within the meaning of the United States Private Securities Litigation Reform Act of 1995 (collectively referred to as "forward-looking statements"). In particular, this news release describes potential future events related to the Whitney JV transaction and the strategy to grow gold production in Timmins. Forward-looking statements are based on management's reasonable assumptions, estimates, expectations, analyses and opinions, which are based on management's experience and perception of trends, current conditions and expected developments, and other factors that management believes are relevant and reasonable in the circumstances, but which may prove to be incorrect. Assumptions have been made regarding, among other things: Tahoe's and Goldcorp's ability to complete a Whitney JV transaction in July; estimates of total liabilities related to the Closure Plan; plans to reduce those liabilities through the development and operation of an open-pit mine; Tahoe's Board of Directors ultimate approval of the transaction; the Company's performance and ability to implement operational improvements and exploration and development activities at its Timmins operations; the price of silver, gold and other metals and the prices for key mining supplies.
Forward-looking statements are subject to known and unknown risks, uncertainties and other factors that may cause actual results to be materially different from those expressed or implied by such forward-looking statements. Such risks, uncertainties and other factors include but are not limited to: the fluctuation of the price of silver, gold and other metals; the timing and ability to maintain and, where necessary, obtain necessary permits and licenses; the uncertainty in the estimation of mineral resources and mineral reserves; the uncertainty in geologic, hydrological, metallurgical and geotechnical studies and opinions; infrastructure risks, including access to water and power; environmental risks and hazards; and changes in applicable laws including those related to tax and environmental matters. For a further discussion of risks relevant to the Company, see the Company's Annual Information Form available on SEDAR under the heading "Description of Our Business – Risk Factors".
There is no assurance that forward-looking statements will prove to be accurate, as actual results and future events could differ materially from those anticipated in such statements. Accordingly, readers should not place undue reliance on forward-looking statements. Tahoe does not undertake to update any forward-looking statements, except as, and to the extent required by, applicable securities laws.