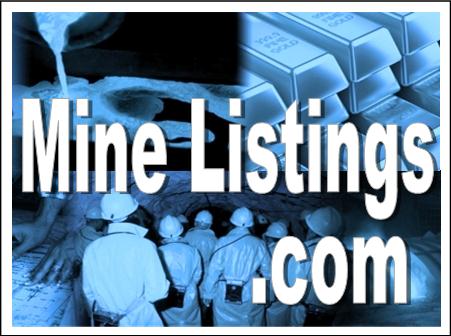 Talmora Diamond (CSE:TAI) has announced its closing of a private placement of 4,100,000 common shares at $0.02 per share, for gross proceeds of $82,000, which includes an oversubscription of the $60,000 financing announced in April. All securities are subject to a four-month hold period, expiring September 4, 2016.
As quoted in the press release:
The Company now has 67,398,801 common shares outstanding. On a fully-diluted basis after giving effect to the exercise of all outstanding share purchase warrants and incentive stock options granted under its stock option plan the Company would have 71,765,801 common shares outstanding.

The proceeds of the financing will be applied to the administration of the Company as a going concern. The market for a major financing to drill the Company's many kimberlite targets is still poor but hopefully the bottom has been reached. It is important that the Company remain in good standing and be in a position to finance a drill program when the market turns. Meanwhile, the property is in good standing.

Pricing of the common shares below $0.05 was permitted for a limited period because of weak market conditions.

Project Summary

Talmora holds 211 mineral claims (68,784 acres) straddling the 68th parallel on the east side of the Lena West diamond region of the Northwest Territories. Most of the claims are in the Inuvialuit Settlement Region with the remainder in the Sahtu Settlement Region.

Over $75 million has been spent in the Lena West region by other companies (1) with the recovery of numerous kimberlite indicator minerals (KIMs) and an unprecedented 18 diamonds in field samples (2). Canterra (previously Diamondex) showed that many if not all their KIMs were derived from the base of the Cretaceous basin and the source probably lies to the east (3).

The Talmora property lies on the same favourable structure (4) as the diamondiferous kimberlites at Darnley Bay and the significant diamondiferous Dharma kimberlite in the northeast corner of Great Bear Lake (13 diamonds >0.85mm weighing 0.9 carats recovered from 1457.37 kg of core by caustic fusion) (5). All three areas lie outside and east of the Cretaceous basin.
Click here for the full press release.
Get Our Expert Guide to Diamond Investing FREE!
Download this FREE Special Report, Investing in Stornoway Diamonds or Other Canadian Diamond Mines – Beyond the Diamond Price Calculator.
The post Talmora Diamond Announces Closing of $82,000 Private Placement appeared first on Investing News Network.