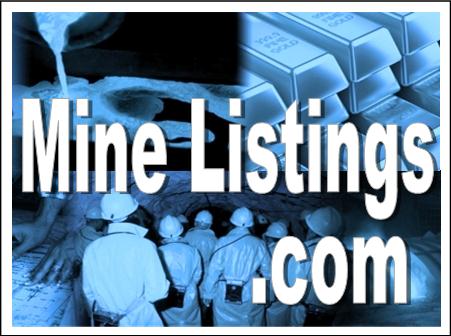 LONDON–(BUSINESS WIRE)–Technavio has announced the top nine leading vendors in their recent petrochemicals market in MENA report. This research report also lists 67 other prominent vendors that are expected to impact the market during the forecast period.
Competitive vendor landscape
Technavio analysts highlight the top nine players in the petrochemicals market in MENA and their subsidiaries, accounting for more than 60% of the overall market in terms of capacity. The market experienced high levels of capacity additions and is currently facing the issue of overcapacity and supply in various individual product segments.
Debasish Nayak, lead analyst from the oil and gas research team at Technavio, says, "The decline in the global price of crude oil and the difficulty in sourcing ethane for use as the major feedstock, are few other challenges faced by the market players. However, to counter these challenges, manufacturers are gradually shifting toward heavier feedstocks, such as naphtha, propane, and butane. Thus, following the increased preference for heavier feedstock, the market is expected to make rapid progress towards the upward trajectory over the next five years."
The top nine vendors operating in the petrochemicals market in MENA
Advanced Petrochemicals
Advanced Petrochemicals is a Saudi joint stock company that was founded in 2005 and is headquartered in Jubail, Saudi Arabia. The company mainly manufactures and markets products such as propylene and PP. Its facility in Jubail, Saudi Arabia, produces 455,000 tons of propylene and 450,000 tons of polypropylene annually.
Industries Qatar (IQ)
IQ was established in 1969 and is headquartered in Doha, Qatar. The company is engaged in the fertilizer, petrochemical, and steel businesses. The company is a subsidiary of Qatar Petroleum.
Petro Rabigh
Petro Rabigh was established in 2005 and is headquartered in Rabigh, Saudi Arabia. The company focuses on producing and commercializing petrochemicals and refined products. It is a joint-venture between Sumitomo Chemical and Saudi Aramco.
Sahara
Sahara is a Saudi-based joint stock company that was established in 2004 and is headquartered at Riyadh, Saudi Arabia. The company engages in investment in chemical and petrochemical projects. It is primarily engaged in the manufacture and marketing of various materials such as propylene, polypropylene, and polyethylene.
SABIC
SABIC was established in 1976 and is headquartered in Riyadh, Saudi Arabia. The company manufactures and markets a wide range of chemicals, plastics, fertilizers, and metals in more than 40 countries worldwide.
About 70% of the company's shares are owned by the Saudi Arabian government and 30% are owned by private investors of the Gulf Cooperation Council. It has 40,000 employees worldwide. The company has regional offices in EMEA, Asia, and the Americas. It has more than 10,000 patents worldwide.
SIDPEC
SIDPEC was established in 1997 and is headquartered in Alexandria, Egypt. The company manufactures and markets ethylene and polyethylene products in Egypt and internationally. It compromises high and linear low-density polyethylene that are used in film, injection molding, blow molding, LPG, and roto molding grade applications, and polymer grade ethylene products.
Sipchem
Sipchem was founded in 1999, and is headquartered at Riyadh, Saudi Arabia. The company is actively investing in intermediary and basic petrochemical and chemical materials that can be used as feedstock for manufacturing an array of products. It undertakes the manufacturing and marketing of products such as methanol, butanediol, carbon monoxide, and acetic acid.
Saudi Kayan
Saudi Kayan, a chemicals company, has its headquarters in Jubail Industrial City, Saudi Arabia. It focuses on operating in the chemical and petrochemical fields in Saudi Arabia. It produces a wide range of products that include polyethylene, ethylene oxide, and ethylene. It is affiliated to Saudi Basic Industries Corp. (SABIC).
Yansab
Yansab is a Saudi Joint Stock Company that was incorporated in 2006 and is headquartered at Yanbu, Saudi Arabia. The company mainly undertakes the manufacturing and marketing of products such as ethylene, butene 1, propylene, mono ethylene glycol, butene 2, and PP, which have application in electronic devices and medical component packaging, cast film, and thin-walled injection molding. For FY2014, the company generated revenue of USD 2.54 billion.
Browse Related Reports:
Purchase these three reports for the price of one by becoming a Technavio subscriber. Subscribing to Technavio's reports allows you to download any three reports per month for the price of one. Contact enquiry@technavio.com with your requirements and a link to our subscription platform.
About Technavio
Technavio is a leading global technology research and advisory company. The company develops over 2000 pieces of research every year, covering more than 500 technologies across 80 countries. Technavio has about 300 analysts globally who specialize in customized consulting and business research assignments across the latest leading edge technologies.
Technavio analysts employ primary as well as secondary research techniques to ascertain the size and vendor landscape in a range of markets. Analysts obtain information using a combination of bottom-up and top-down approaches, besides using in-house market modeling tools and proprietary databases. They corroborate this data with the data obtained from various market participants and stakeholders across the value chain, including vendors, service providers, distributors, re-sellers, and end-users.
If you are interested in more information, please contact our media team at media@technavio.com.