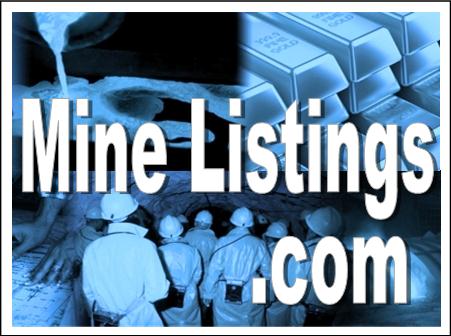 BOULDER, Colo.–(BUSINESS WIRE)–A recent report from Navigant Research analyzes the global market for lithium ion (Li-ion) batteries for automotive applications, with market forecasts for capacity and revenue, segmented by vehicle type and region, through 2024.
Global automotive manufacturers continue to push forward vehicles that utilize electric drivetrains, including battery electric vehicles (BEVs), plug-in hybrid electric vehicles (PHEVs), and hybrid electric vehicles (HEVs). With this push comes an increased need for onboard energy storage, and Li-ion battery chemistries are becoming the storage method of choice for many automakers. Click to tweet: According to a recent report from Navigant Research, the global market for Li-ion batteries for light-duty vehicles is expected to total $221 billion from 2015 to 2024.
"Projected sales of BEVs with Li-ion batteries are driving this segment of the battery market," says William Tokash, senior research analyst with Navigant Research. "BEVs require a larger battery, and approximately 75 percent of the Li-ion batteries in the automotive space are expected to be found in BEVs in the near term."
In addition to battery maker efforts to refine existing Li-ion battery chemistries, new or alternative chemistries—including lithium-air, lithium sulfur, and solid-state lithium—are also being pursued, according to the report. A significant advancement in one or more of these chemistries could prove disruptive to the industry; however, the extensive testing needed to bring a new chemistry into a production vehicle makes it unlikely this would occur before 2020.
The report, Advanced Energy Storage for Automotive Applications, provides a detailed examination of the growing market for automotive Li-ion batteries, including profiles of the leading Li-ion battery manufacturers, systems integrators, and vehicle original equipment manufacturers (OEMs). The study assesses the relative sizes of the battery markets for different vehicle types, as well as vehicle roadmaps and projected sales for BEVs, PHEVs, HEVs, and stop-start vehicles (SSVs). Global market forecasts for capacity and revenue from automotive Li-ion batteries, segmented by vehicle type and region, extend through 2024. The report also includes a review of the different Li-ion battery chemistries and competing energy storage technologies, such as ultracapacitors and nickel-metal hydride (NiMH) batteries. An Executive Summary of the report is available for free download on the Navigant Research website.
About Navigant Research
Navigant Research, the dedicated research arm of Navigant, provides market research and benchmarking services for rapidly changing and often highly regulated industries. In the energy sector, Navigant Research focuses on in-depth analysis and reporting about global clean technology markets. The team's research methodology combines supply-side industry analysis, end-user primary research and demand assessment, and deep examination of technology trends to provide a comprehensive view of the Energy Technologies, Utility Transformations, Transportation Efficiencies, and Buildings Innovations sectors. Additional information about Navigant Research can be found at www.navigantresearch.com.
About Navigant
Navigant Consulting, Inc. is a specialized, global professional services firm that helps clients take control of their future. Navigant's professionals apply deep industry knowledge, substantive technical expertise, and an enterprising approach to help clients build, manage and/or protect their business interests. With a focus on markets and clients facing transformational change and significant regulatory or legal pressures, the Firm primarily serves clients in the healthcare, energy and financial services industries. Across a range of advisory, consulting, outsourcing, and technology/analytics services, Navigant's practitioners bring sharp insight that pinpoints opportunities and delivers powerful results. More information about Navigant can be found at navigant.com.
* The information contained in this press release concerning the report, Electric Submeters, is a summary and reflects Navigant Research's current expectations based on market data and trend analysis. Market predictions and expectations are inherently uncertain and actual results may differ materially from those contained in this press release or the report. Please refer to the full report for a complete understanding of the assumptions underlying the report's conclusions and the methodologies used to create the report. Neither Navigant Research nor Navigant undertakes any obligation to update any of the information contained in this press release or the report.