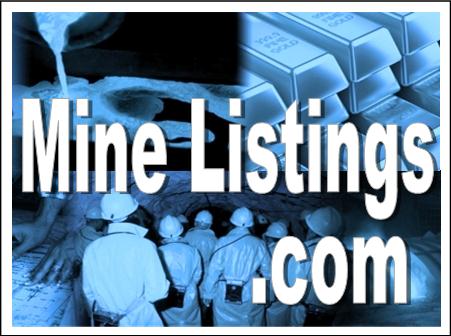 MUMBAI, India, Jan. 28, 2016 /PRNewswire/ — Vedanta Limited (formerly known as Sesa Sterlite Ltd) today announced its unaudited consolidated results for the third quarter ended 31 December 2015.
Financial Highlights
Operational Highlights
Tom Albanese, Chief Executive Officer, Vedanta Limited, said: "In the weak commodity price environment, we remain committed to optimising our operations, leveraging our high quality asset base, and proactively managing our balance sheet. I am encouraged to see the positive results of our cost reduction programme gaining momentum, and believe that this relentless focus on efficiency will not only make our business more resilient through the cycle but position us favourably for any future improvement in market conditions. Despite challenging market conditions, these efforts have allowed us to generate a robust EBITDA margin of 26%."
Consolidated Financial Performance
The consolidated financial performance of the company during the period is as under:
Revenues
Revenues during the quarter at Rs 14,801 crore, were lower by 9% q-o-q due to softening of oil and metal prices, partially offset by improved volumes in the Power business.
Revenues for the quarter were 23% lower y-o-y, on account of the fall in oil and metal prices, partially offset by higher volumes at Zinc India and Power.
EBITDA and EBITDA Margins
EBITDA at Rs. 3,212 crore was 22% lower q-o-q, due to the fall in metal and oil prices, partially offset by cost savings initiatives and due to a one-time benefit of Rs. 216 crore at Copper India and Zinc India, regarding an export incentive scheme based on a Supreme Court judgement in October 2015.
EBITDA was down 48% y-o-y primarily due to weak commodity prices.
We were able to maintain an EBITDA margin of 26% in the weaker commodity price environment, driven by strong optimisation of operating costs.
Depreciation and Amortisation
Depreciation and amortisation at Rs.1,770 crore, was higher by Rs. 110 crore q-o-q on account of assets capitalized in Q3 FY2016 at Aluminium and Power, and a one-time depreciation charge at Lisheen post closure.
Depreciation and amortisation was lower y-o-y, largely on account of lower amortisation following the impairment of goodwill taken at the end of FY2015, primarily in the Oil & Gas business. Depreciation was also lower driven by a change in the useful life of our metals and mining assets, effected at the end of the last financial year. This was partially offset by the capitalisation of new capacities at Oil & Gas, Aluminium and Power business, over the last year.
Finance Cost and Other Income
Finance cost at Rs. 1,391 crore was marginally lower q-o-q due to the benefits of lower cost of refinancing partly offset by capitalisation of the power units.
However finance costs were higher by Rs.50 crore y-o-y, primarily driven by capitalisation of power units, forex impact on dollar denominated borrowings, partially offset by benefits of lower cost of refinancing.
Other income at Rs.579 crore decreased by Rs.142 crore sequentially due to timing differences, where income earned on certain investments are recognised at maturity due to partial adoption of AS-30.
Non-Operational Forex Loss/Gain
During the quarter, rupee depreciation of 1% led to a forex gain of Rs. 136 crore on dollar- denominated investments, advances and trade debtors.
Taxes
Tax expense was Rs. 160 crore during the quarter, implying a tax rate of 24% compared to tax expense of Rs. 204 crore (tax rate 10%) in Q2 FY2016. Tax rate is sequentially higher given the lower profit base.
Attributable Profit After Tax and Earnings Per Share (EPS)
Attributable Profit After Tax (PAT) for the quarter is at Rs. 18 crore. Attributable EPS for the quarter was at Rs. 0.06 per share compared to Rs.3.28 per share in Q2, primarily due to lower commodity prices.
Balance Sheet Management
The Company is actively managing its balance sheet in light of the current commodity price environment, with a focus on maximizing free cash flow; refinancing and terming out maturing debt; and simplifying the group structure. Our financial position remains robust with cash and liquid investments of Rs. 50,685 crore, which is invested in debt related mutual funds, bank deposits and bonds, and undrawn committed facilities of c. Rs. 4,800 crore as on December 31, 2015.
Gross debt and net debt were at Rs. 80,952 crore and Rs. 30,267 crore respectively, at
31 December 2015, higher than Rs 79,433 and 27,105 crore at 30 September 2015. Gross debt and net debt were higher over the quarter primarily on account of project capex, unwinding of working capital as guided last quarter, and payments of dividends.
Out of the total debt of Rs. 80,952 crore, the INR/ USD split is approximately 50% each. Further, the gross debt comprises of long term loans of Rs. 67,166 crore and short term loans of Rs. 13,786 crore.
FY2016 debt maturities are Rs 7,555 crore, which we intend to meet through committed term loans of c.Rs 4000 crores, cash and liquid investments of c. Rs 1,500 crore and the balance would be funded through a combination of undrawn committed facilities and further term loans that are in the process of being tied up.
We continue to evaluate different structures and options for future maturities with an objective to lower funding cost and/or extend the maturity profile.
With the fall in commodity prices, CRISIL has recently revised the company's long term credit rating to AA- (outlook negative) from AA (stable).
Corporate
Merger – Vedanta Limited & Cairn India
The Board of Directors of the Company and Cairn India Limited, at their respective meetings held on June 14, 2015, had approved the Scheme of Arrangement (the "Scheme") between the Company and Cairn India Limited and their respective shareholders and creditors, subject to regulatory and other approvals. On September 10, 2015, BSE Limited and the National Stock Exchange of India Limited issued 'No adverse observation' letters to the Scheme.
The applications for the scheme have been filed with the respective High Courts, and the shareholders and creditors meetings are expected to be convened in the current quarter. We continue to work towards completion of the merger by Q2 CY2016.
Aluminium Business
Odisha Electricity Regulatory Commission (OERC) on conversion of 2400 MW (4 x 600 MW) Independent Power Plant (IPP) to Captive Power Plant (CPP)
Vedanta Limited had filed an application under the Electricity Act and Electricity Rules before the Odisha Electricity Regulatory Commission (OERC) for declaring the 2400 MW (4×600 MW) Power Plant as a Captive Power Plant (CPP) to supply power for captive use due to the merger of erstwhile Sterlite Energy Ltd. (SEL) with the Company.
OERC after a detailed hearing, vide order dated January 27, 2016 has allowed the application of the Company to the extent permitting conversion of three units of 600 MW (3 x 600 MW) of 2400 MW power plant w.e.f. April 01, 2015. OERC has ordered that one unit of 600 MW will continue to supply power to State Nominated Agency, i.e., GRIDCO as per the PPA signed between the parties.
The OERC order will facilitate the Company to use the power generated from the 3 x 600 MW power plant as captive power for its aluminium smelter (SEZ) located at Jharsuguda. Under the Electricity Act, supply of power from CPP does not attract cross subsidy surcharge (CSS) and to that extent the company will have no liability of CSS on the power sourced from its power plant.
Annexure
Debt and Cash
Debt Maturity Profile for Term Debt1
Note: Debt numbers in the tables above are at book value, and exclude inter-company eliminations
Results Conference Call
Please note that the results presentation is available in the Investor Relations section of the company website www.vedantalimited.com
Following the announcement, there will be a conference call at 6:00 PM (IST) on Thursday, 28thJanuary 2016, where senior management will discuss the company's results and performance. The dial-in numbers for the call are as below:
For further information, please contact:
About Vedanta Limited (Formerly Sesa Sterlite Ltd.)
Vedanta Limited is a diversified natural resources company, whose business primarily involves producing oil & gas, zinc – lead – silver, copper, iron ore, aluminium and commercial power. The company has a presence across India, South Africa, Namibia, Australia, Ireland, Liberia and Sri Lanka.
Vedanta Limited, formerly Sesa Sterlite Limited is the Indian subsidiary of Vedanta Resources Plc, a London-listed company. Governance and Sustainable Development are at the core of Vedanta's strategy, with a strong focus on health, safety and environment and on enhancing the lives of local communities. Vedanta Limited is listed on the Bombay Stock Exchange and the National Stock Exchange in India and has ADRs listed on the New York Stock Exchange.
For more information please log on to www.vedantalimited.com
Vedanta Limited
(Formerly known as Sesa Sterlite Limited)
Vedanta, 75, Nehru Road,
Vile Parle (East), Mumbai – 400 099
www.vedantalimited.com
Registered Office:
Sesa Ghor, 20 EDC Complex,
Patto, Panaji (Goa) – 403 001
CIN: L13209GA1965PLC000044
Disclaimer
This press release contains "forward-looking statements" – that is, statements related to future, not past, events. In this context, forward-looking statements often address our expected future business and financial performance, and often contain words such as "expects," "anticipates," "intends," "plans," "believes," "seeks," "should" or "will." Forward–looking statements by their nature address matters that are, to different degrees, uncertain. For us, uncertainties arise from the behaviour of financial and metals markets including the London Metal Exchange, fluctuations in interest and or exchange rates and metal prices; from future integration of acquired businesses; and from numerous other matters of national, regional and global scale, including those of a political, economic, business, competitive or regulatory nature. These uncertainties may cause our actual future results to be materially different that those expressed in our forward-looking statements. We do not undertake to update our forward-looking statements.