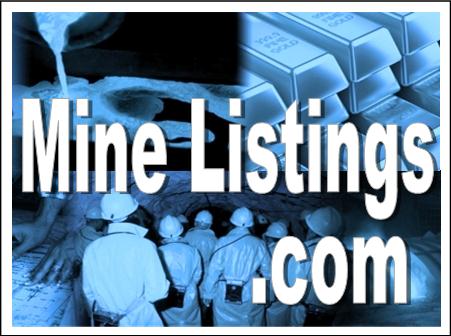 NEEDHAM, Mass.–(BUSINESS WIRE)–Visual IQ, the leading cross channel marketing attribution software provider, today announced engagements with Cancer Treatment Centers of America (CTCA) and Goldline. The new clients will leverage advanced marketing attribution from Visual IQ to measure the true impact of marketing efforts and better allocate media spend across online and offline channels.
As the number of channels, campaigns and tactics available to marketers continues to grow, so too has the complexity around how and where an organization should allocate its marketing spend to optimize performance. Visual IQ's powerful attribution solution, the IQ Intelligence Suite, helps marketers address the challenges associated with today's complex marketing ecosystem by providing a data-driven, comprehensive and actionable approach for measuring, predicting and improving marketing's impact on key performance indicators (KPIs) such as conversions, brand engagement and revenue.
Cancer Treatment Centers of America®
Cancer Treatment Centers of America® Global, Inc. (CTCA), headquartered in Boca Raton, Fla., is a national network of five hospitals – Atlanta, Chicago, Philadelphia, Phoenix and Tulsa – that serves adult patients who are fighting cancer. The company has recently placed greater emphasis on its patient outreach and engagement efforts in digital channels, and selected Visual IQ to enhance the performance of this investment. CTCA will utilize Visual IQ's IQ Envoy, IQ Sage, and IQ Deploy products to measure, optimize and activate its myriad marketing campaigns and thereby make more informed and strategic media choices.
"Cancer Treatment Centers of America will use Visual IQ's cross-channel attribution model to better understand the patient journey and how we can provide the support patients and their caregivers need along the way," said Linda Fournier, Vice President of Marketing Analytics, CTCA. "These tools will enable us to refine our understanding of the impact that TV and digital advertising have on driving awareness of CTCA among cancer patients and their families who are interested in learning more about the clinical benefits associated with our integrative care model."
Goldline
Goldline, one of the oldest and largest retail precious metals dealers in the United States, employs digital advertising to generate online leads and inbound purchases of its precious metal products. With Visual IQ's IQ Envoy, Goldline will be able to make informed decisions about how to best allocate spend across all of its digital channels to lower cost per acquisition and maximize its return on advertising spend.
"We wanted a solution provider that would not only provide proven, data-driven results, but that would also work well with our agency partners, and Visual IQ delivers on both fronts," said Deanna Tallman, Director of Marketing at Goldline.
"There is no one-size-fits-all attribution solution, and we pride ourselves on providing the robust marketing attribution management platform that any organization can use to optimize its cross channel efforts. While these two companies each face with their own unique measurement challenges and objectives, both struggle with understanding how to spend more effectively," said Manu Mathew, Co-Founder and CEO. "We're confident these forward-thinking organizations will reap the benefits of advanced attribution, and look forward to working with them for many years to come."
About Visual IQ
Visual IQ produces the world's most powerful cross channel marketing attribution software products. As a pioneer in the space, the company has been offering products since 2006. Its SaaS-based IQ Intelligence Suite reveals cross channel performance insights hidden deep within companies' marketing data, providing actionable recommendations and optimized media plans to improve marketing effectiveness. These recommendations enable marketers and agencies to adjust their advertising strategies and tactics to significantly increase marketing ROI across their entire marketing mix – both online and offline. The functionality behind these products combines a powerful, user-friendly interface with multi-dimensional fractional attribution science and predictive analytics that clearly and accurately show marketers where opportunities exist for improvement.
Visual IQ was named a leader in cross channel attribution in 2014 by a leading market research firm, won The Drum's 2015 Digital Trading Award for Best Attribution Solution, won the 2014 ASPY Award for Best Data or Analytics Solution, and was a finalist in the Digital Analytics Association Excellence Awards in 2013, 2014 and 2015. The company is a member of the IAB in the US, UK, France and Italy and sits on the association's Advertising Technology, Data, Public Policy and CFO councils, as well as on the Standards Committee of the Digital Analytics Association.
Visual IQ can be reached at info@visualiq.com or by visiting www.visualiq.com.