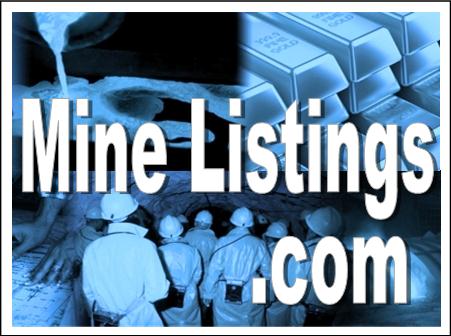 Gold wrapped up its best quarter in decades last week, and this week continued to perform well — the yellow metal jumped from a low of $1,214.90 per ounce on Monday to $1,242.12 as of 1:00 p.m. EST on Friday.
According to The Wall Street Journal, gold's Friday boost came as the US dollar weakened against other currencies. Gold is priced in US dollars, and thus becomes cheaper for foreign buyers when the US dollar is lower.
The news outlet also states that the yellow metal is still being buoyed by last month's dovish comments from the US Federal Reserve. "After the last Fed meeting, it doesn't appear they are in any rush to raise rates," Bob Haberkorn, managing director at RJO Futures, told the news outlet.
For its part, the silver price moved much the same as the gold price this week. It reached a low of $14.90 per ounce on Monday before rising throughout the week to hit $15.36 as of 12:00 p.m. EST on Friday.
Get Our Expert Guide to Copper Investing FREE!
Download this FREE Special Report, From LME Copper to Copper ETFs: Understanding Today's Copper Price for Investing in Copper.
Interestingly, while UBS (NYSE:UBS) recently said that it's leaving its average 2016 gold price forecast unchanged at $1,225, it's lowered its average silver price forecast for the year to $16.10 from $17.20. While the firm "expects silver to track gold higher this year," it sees the white metal's performance being "choppy."
On the base metals side, copper fared poorly this week. Bloomberg states that the metal posted its largest weekly loss since January, pushed down by "mounting concern over the pace of production cuts amid slowing signs of demand." Overall, copper sank 3.8 percent for the week, and was sitting at $4,650 per MT on the LME on Friday.
Finally, oil prices jumped 6 percent on Friday, and are on track to make their largest weekly gain in a month. Reuters notes that market participants are hopeful that a drawdown in US crude stockpiles is an indication that the ongoing issue of global oversupply may finally be coming to an end.
Brent crude futures were up $2.45, or 6.2 percent, at $41.88 per barrel, as of 11:20 a.m. EST on Friday, while US crude futures were up $2.53, or 6.8 percent, at $39.79.
Connect with our Featured Copper Stocks to receive the latest news and investor presentations.
Securities Disclosure: I, Charlotte McLeod, hold no direct investment interest in any company mentioned in this article.
Related reading:
Weekly Round-Up: Best Quarter for Gold in Decades
Weekly Round-Up: Gold Price Dampened by Fed Worries
Weekly Round-Up: Silver Outperforming Gold
Weekly Round-Up: 13-month High for Gold Price
Weekly Round-Up: Gold Enters Bull Market Territory
The post Weekly Round-Up: Copper Posts Worst Weekly Loss Since January appeared first on Investing News Network.