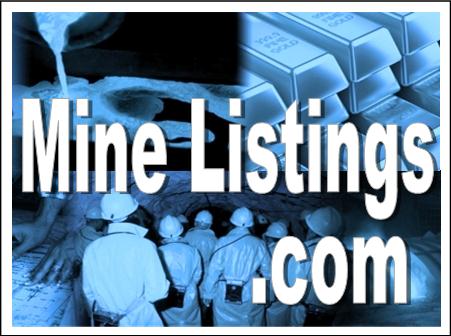 At close of day Thursday, Freeport-McMoRan's (NYSE:FCX) share price was sitting at $7.14, up an impressive 22.68 percent since the start of the week. Many investors are wondering what caused that spike, and thus far three key drivers have emerged.
The most obvious factor is Freeport's Monday announcement that it's entered into a definitive agreement to sell Sumitomo Metal Mining (TSE:5713) a 13-percent ownership interest in the Morenci unincorporated joint venture. Sumitomo Metal Mining will pay $1 billion in cash for the stake, and will see a decent boost in its exposure to Morenci as a result — currently the joint venture is owned 85 percent by Freeport and 15 percent by Sumitomo Metal Mining Arizona, which in turn is owned by Sumitomo (TSE:8058) and Sumitomo Metal Mining.
Commenting on the deal in a press release, Richard C. Adkerson, president and CEO of Freeport, said it "represents an important initial step toward [Freeport's] objective to accelerate debt reduction and restore [its] balance sheet."
Updated December 2015

Get Our Expert Guide to Copper Investing FREE!

Download this FREE Special Report, From LME Copper to Copper ETFs: Understanding Today's Copper Price for Investing in Copper.
His words appear to have resonated with market watchers, with some seeing the news as a sign that debt-laden Freeport is set to turn a corner. Seeking Alpha contributor Stone Fox Capital is one such optimist, and earlier this week described the announcement as "a game changer for the stock."
Others have been a little more cautious in their praise. "It's a small step forward, but forward progress none the less," Motley Fool writer Matt DiLallo commented. Meanwhile, Jason Hall, also of The Motley Fool, has posited that the deal "comes at a good time" given that Standard & Poor's recently downgraded Freeport's debt rating to "junk" status. That "could mean higher debt costs and difficulty refinancing its $20 billion debt, unless the company is able to start chipping away at the balance," he said.
Market watchers also believe that Freeport's share price was boosted this week by the news that Carl Icahn and David Tepper's Appaloosa Management have increased their stakes in the company. According to Hall, 13F filings show that Icahn, an American business magnate, has increased his interest by 4 million shares, while Appaloosa has upped its position by 3.6 million shares.
"[W]hile Tepper's stake is relatively small and his fund is well-known to actively trade and turn over its holdings, Icahn tends to invest for the long term and now holds nearly 9% of Freeport's shares," states Hall.
The final factor that's been cited as a potential driver of Freeport's gains this week is higher oil prices. Oil prices surged 7 percent Wednesday after Iran said it supports Russia and Saudi Arabia's move to stem the oil market glut by freezing production, and while they were lower by Thursday, both US crude and Brent futures were still above $30 per barrel.
NovaCopper (NYSEMKT:NCQ;TSX:NCQ) is focused on exploring and developing the Ambler mining district located in northwestern Alaska. The district is known for world-class polymetallic volcanogenic massive sulphide (VMS) deposits that contain copper, zinc, lead, gold and silver as well as carbonate replacement deposits with high-grade copper mineralization. Connect with NovaCopper to instantly receive their next catalyst.
For investors, of course, the question is whether all of those factors make it a good idea to invest in Freeport. The idea is certainly compelling — even with this week's gains, the company's share price is still well below its 52-week of $23.97, and if a turnaround is in store buying now could be a good plan. However, the general consensus seems to be that Freeport may not be out of hot water just yet.
Notably, Hall points out that of the three factors that appear to have boosted Freeport's share price this week, "there is limited 'real' good news to glean out of the noise." Explaining, he states that while he's positive on the company's Morenci deal, "Freeport-McMoRan has zero control over oil prices or over hedge fund investors, so [he doesn't] put much value in those two things with regards to the big picture."
On a similar note, Paul Ausick at 24/7 Wall St. said in an article, "Freeport has a long way to go to recover its former luster," while Stone Fox Capital suggests in its report, "[c]hasing the stock now probably is a losing game with the best option to purchase on any dips."
All of that is certainly food for thought for investors interested in the diversified miner. It will certainly be interesting to see whether Freeport truly is on track to reducing its debt and getting back on the wagon.
Securities Disclosure: I, Charlotte McLeod, hold no direct investment interest in any company mentioned in this article.
The post Why is Freeport-McMoRan's Share Price Up? appeared first on Investing News Network.