Hurry, this property wont last long at this price.
Heart of Klondike Gold Property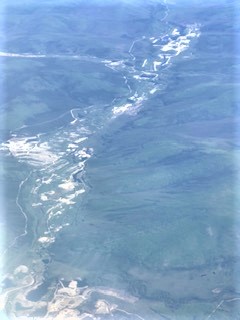 Summary:
Perfect opportunity for family summer adventure. Live free in the heart of the Klondike wilderness. Breath in the fresh clean air, while you are taking a deposit out of the gold banks.
Location and Access:
Approximately 70km (40 miles) from Dawson City airport. Accessible by pick up truck on government-maintained roads. 3km upstream of TV Show "Gold Rush" star Parker Schnabel; & roughly 2km downstream of historic mining village Granville.
Description:
17 Placer claims in the heart of the Klondike. Bench claims along Dominion creek to the confluence of Dominion & Sulphur, head waters of the Indian River. Permit in place & transferable. (Negotiable potentially some equipment purchasable.)
History:
Dredge tailings on property. Virgin ground surrounding dredge workings. Part of these claims had the largest gold productions in the Klondike thru 1970's, 1980's & 1990's. Currently inactive, owner in in his 80's and has health issues that prevent traveling. Potential for 100's of oz to be recovered along side historic Dominion Creek.
Photos:
For More Information Please Use The Form Below: